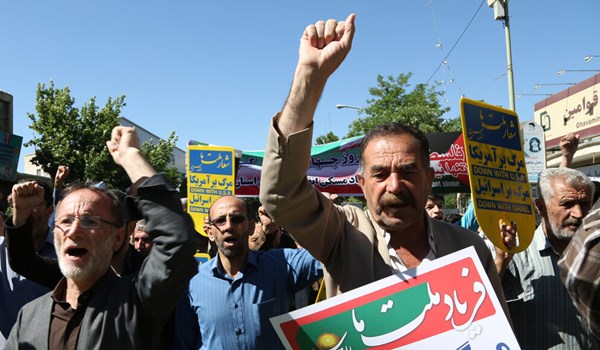 A provincial police chief in Western Iran disclosed that a terrorist team who intended to carry out an attack on International Quds Day rallies in the city of Sanandaj was confronted and dismantled.
Commander of Kordestan Law Enforcement Forces Brigadier General Ali Azadi said three members of the terrorist cell were captured after police received intelligence tips about their whereabouts.
He noted that different weapons and ammunition have been also seized from the terrorists.
According to the police chief, the terrorists planned to conduct an attack on the International Quds Day rallies in the provincial capital city of Sanandaj.
The International Quds Day is an annual event opposing Israel's occupation of Beitul-Muqaddas. Anti-Zionist rallies and demonstrations are held on the last Friday of Ramadan in Muslim and Arab countries around the world, specially in Iran, as well as a large number of non-Muslim states.
The International Quds Day was started by the late Founder of the Islamic Republic, Imam Khomeini, in 1979 as a way of expressing solidarity with the Palestinians and underscoring importance of the holy Quds to Muslims.