Iran
Middle East
Quds Force Commander: Enemy Paralyzed by IRGC Missile Power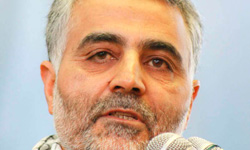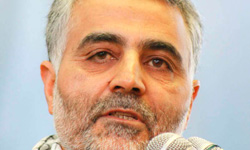 Commander of the Islamic Revolution Guards Corps (IRGC) Quds Force General Qassem Soleimani said the IRGC's missile and naval power has paralyzed Iran's enemies.
"Enemies of the Islamic Revolution have been left hopeless and paralyzed due to the IRGC's missile and naval might and power," General Soleimani said addressing an annual gathering of IRGC Navy commanders and officials in the Northeastern city of Mashhad on Monday.
The general said Iran's astonishing preparedness and progress in various defense areas has left deep and strong impact on enemy's camp.
"Today, the growth and enhancement of the Islamic Republic of Iran's military and defense capabilities in different fields, such as IRGC's missile and naval capability, and the developments which have happened in these fields in our country cannot be tolerated by the enemies," said the general.
Events at a recent US congressional meeting testify to Soleimani's remarks. The US congressmen were angry to hear from Defense Secretary Leon Panetta that Iran's defense, particularly missile, capabilities have grown so much that they have made any US invasion of the Islamic Republic too costly to carry out.
Panetta's unclassified report, prepared in April and sent to four congressional committees on June 29, provided lawmakers with an overview of a state making large strides in virtually all conventional, unconventional, and nuclear categories.
"Iran's principles of military strategy remain deterrence, asymmetrical retaliation, and attrition warfare," the report said. It focused most extensively on Iran's inventory of ballistic missiles, already the largest in the Middle East, and warned that Iran may be able to test-fly an inter-continental ballistic missile (ICBM), capable of striking American soil, within three years' time.
The sobering Pentagon assessment of Iran's military capabilities prompted the top elected Republican in Congress to criticize President Obama for not doing enough to check the power and capabilities of the Islamic republic.
House Speaker John Boehner, R-Ohio, told reporters on Capitol Hill on Thursday that "we gave the president a full toolbox of tools to use, sanctions to use, to help bring the Iranians to heel".