Iran
'Quran and Ashura, main sources of Islamic Revolution triumph'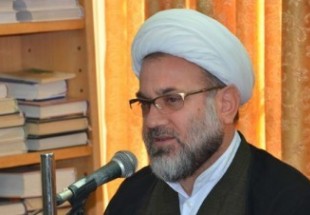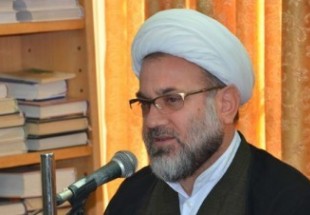 Hojjatol Islam Masoud Safi Yari, President of Islamic Preaching Department in Zanjan province urged Iranian people to take the cognizance of religious principles and teachings counting the Quranic teachings and movement of Ashora as two main sources behind the triumph of Islamic revolution of Iran, reported Taqrib News Agency (TNA).
Beckoned to the Dahe-ye Fajr (the 10 Days of Dawn) and the lead-up to the victory of the 1979 Islamic Revolution, Hojjatol Islam Safi Yari demanded Iranian officials and authorities to mark and commemorate the event gloriously.
On the twelfth of Bahman in Iranian calendar or January the 31st, the first day of the festivities, millions of Iranians celebrate the return of the late Imam Khomeini, the founder of the Islamic Revolution to Iran from exile.
Highlighted the event, President of Islamic Preaching Department went on to point out, "Sensitive milieu of country demands more glorious programs for marking Dahe-ye Fajr (the 10 Days of Dawn)."
Elsewhere in his remarks, the religious detailed on the roadmaps Iranian people made thereafter the triumph of Islamic Revolution of Iran briefing, "the promotion of Quranic activities in society should be held as the great achievement made on accounted of Islamic revolution victory.
President of Islamic Preaching Department in Zanjan province further added the Islamic Revolution of Iran is based on Quranic principles teachings along with promotion and expansion of Quranic culture.
Hojjatol Islam Safi Yari concluded, "In actual fact, the revolution is derived from the ideology of Ashora, thereupon one of the main mission upon Iranian officials and authorities should be the establishment of the supremacy of Holy Quran."
Back in 1979, some 140 international reporters accompanied Imam Khomeini on a chartered flight from Paris. When the plane entered Iranian airspace, a joyous crowd of up to six million people rushed to the streets of the capital to welcome their leader.
Needless to say, to mark this important day in history, Iranian nation mount various meetings, seminars and conferences to share their views and review the event along with its efficient results on their lives.