Palestine
Rabid dog Israeli settlers steal olive harvest in Salfit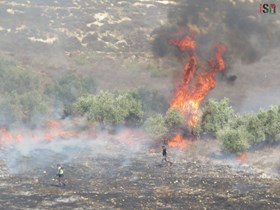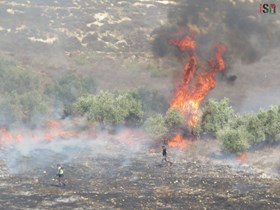 Inhuman Israeli settlers stormed Monday Kafer al-Dick village in Slafit accompanied with a number of bulldozers, eyewitnesses revealed.
Zionist regime bulldozers carried out combing operations in a Palestinian-owned agricultural land in the village west of Salfit.
The settlers also stole the olive harvest of the local farmer Musleh al-Dick, the sources added.
The local activist Khaled Maali stated that Israeli settlers usually attack and confiscate Palestinian-owned lands in occupied West Bank for settlement expansion.
Jewish settlers usually protested by Israeli settlers uproot or burn olive trees attacking Palestinians and pro-Palestine activists.
Since 1967, the Israeli occupation forces uprooted more than 800,000 olive trees n occupied Palestine.