Palestine
Rabid Butcher Netanyahu approves controversial bill on death penatly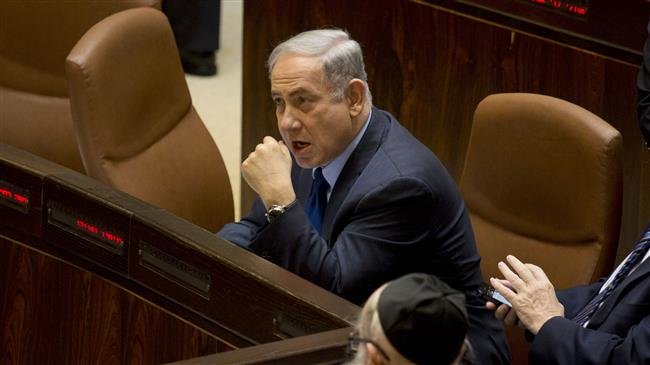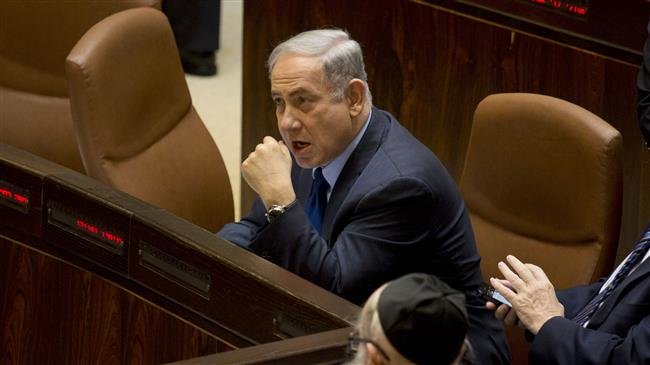 Israeli Prime Minister Benjamin Netanyahu has reportedly voiced support for legislation that allows both civilian and military courts to hand down death sentences to those convicted of murder, in a measure widely believed to be aimed at Palestinians.
The controversial bill, which already passed its preliminary vote in Israel's parliament (Knesset) in January, has now been approved by Netanyahu to  move forward, Israeli media reported Monday.
If passed into law, the legislation will empower both civilian and military courts to issue death penalty for those convicted of "terrorist activity" with only a simple majority of judges.
Under the current law, military courts can only hand down the death penalty if a panel of three judges unanimously agrees on the verdict.
Palestinian politicians and human rights activists have already denounced the move and expressed concern that it will give Israel legal cover to target Palestinians.
They argue that although the bill does not specify a special group, it is "intended mainly for the Palestinian people."
The bill was introduced by minister of military affairs Avigdor Lieberman's Yisrael Beitenu party late in 2017. Lieberman said at the time that the bill would be a powerful deterrent to Palestinians.
"We must not allow terrorists to know that after a murder they have committed, they will sit in prison, enjoy the conditions and may be released in the future," he said back then, referring to the Palestinians the regime finds guilty of murder.
More than 7,000 Palestinian prisoners are currently held in some 17 Israeli jails, dozens of whom are serving multiple life sentences.
Over 500 detainees are under the so-called administrative detention, a policy that allows Israel to incarcerate Palestinians without charge or trial for up to six months, extendable for an infinite number of times.
The report comes as Palestinian territories have witnessed new tensions ever since the US on December 6, 2017 announced it was recognizing Jerusalem al-Quds as Israel's "capital" and subsequently moved its embassy to the city.
Over 180 Palestinians have been killed at the hands of Israeli forces since then.
The regime has also stepped up its campaign of raids and arrests in the occupied West Bank as part of the escalation.