Palestine
Zionist Israeli regime forces arrest six Hamas members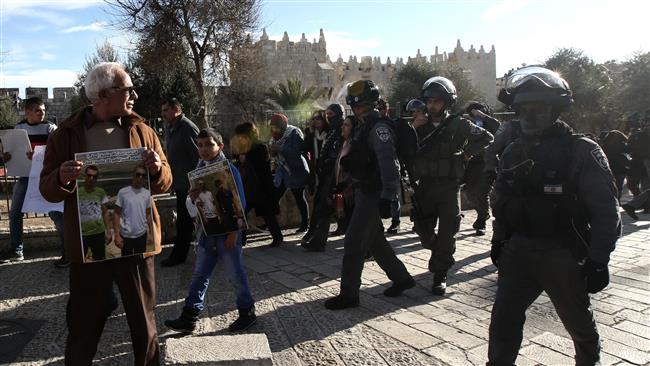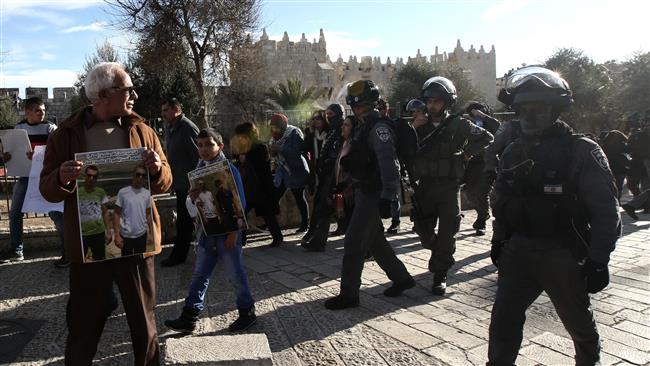 Israel's internal spy organization, Shin Bet, says Israeli forces have arrested six members of the Palestinian resistance movement, Hamas, for allegedly plotting to "kidnap and murder an Israeli."
The intelligence agency reported the arrests on Thursday.
The Israeli army claimed the Hamas members, which it said were placed in detention back in December, had "planned to use this kidnapping to negotiate the release of Palestinian prisoners."
Three of those arrested have been named as 36-year-old Maher Kawasme from the city of al-Khalil (Hebron) in the south of the occupied West Bank, Ziad Abu Hadwan, 20, and Amar Rajbi, 22, both from al-Quds (Jerusalem).
Abu Hadwan and Rajbi were charged with "aiding an enemy during war" on Thursday.
The Palestinian resistance movement is yet to react to the news.
Israeli forces have been fatally shooting and arresting an increasing number of Palestinians amid an ongoing crackdown by the Tel Aviv regime.
The stepped-up oppressive measures seek to quell Palestinian protests at the Israeli regime's imposition in August of restrictions on the entry of Palestinian worshipers into the al-Aqsa Mosque compound in East al-Quds. Al-Aqsa Mosque is the third holiest site in Islam.
Nearly 150 Palestinians, including children and women, have lost their lives at the hands of Israeli forces since the beginning of last October.