Palestine
Rabid dog Israeli forces kill another Palestinian in East al-Quds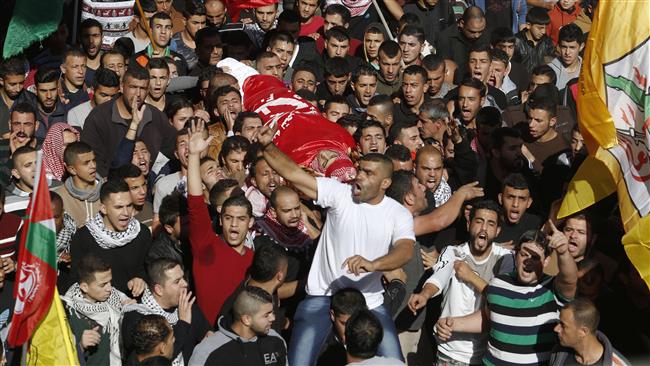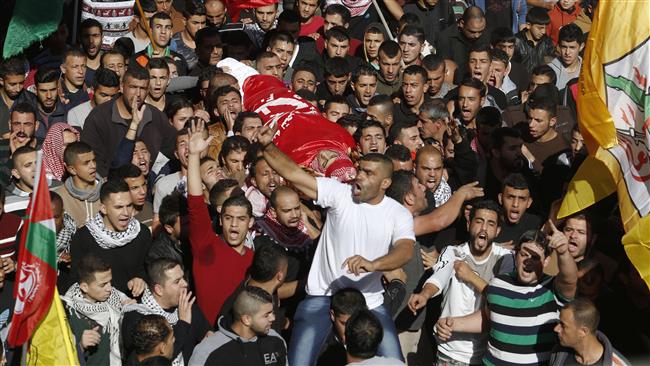 Israeli forces have shot dead a Palestinian man in the occupied West Bank in a fresh act of violence against Palestinian citizens.
The incident took place on Sunday morning at the Damascus Gate, which is one of the main entrances to the Old City of the al-Quds (Jerusalem). The Palestinian victim was identified as Basim Salah, a youth from the West Bank city of Nablus.
Israeli police spokeswoman, Luba Samri, said the Palestinian was shot after he allegedly stabbed and moderately injured an Israeli policeman in East al-Quds.
Sunday's incident is the latest in nearly two months of violence in the occupied West Bank and the Gaza Strip.
Tensions have dramatically escalated since the Israeli regime's imposition of restrictions in August on the entry of Palestinian worshipers to the al-Aqsa Mosque compound in East al-Quds.
Palestinians say Tel Aviv seeks to change the status quo of al-Aqsa. They are also angry with Israeli extremists who, escorted by army forces, have stepped up their raids on the sensitive site, which is Islam's third holiest site after Masjid al-Haram in Mecca and Masjid al-Nabawi in Medina.
More than 100 Palestinians and nearly 20 Israelis have been killed in the recent wave of clashes between Palestinians and Israelis since the start of October.