Palestine
Rabid dog Israeli forces shoot, injure 2 Palestinians in W Bank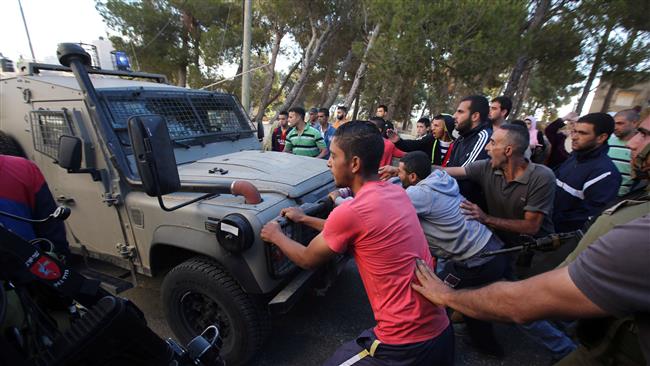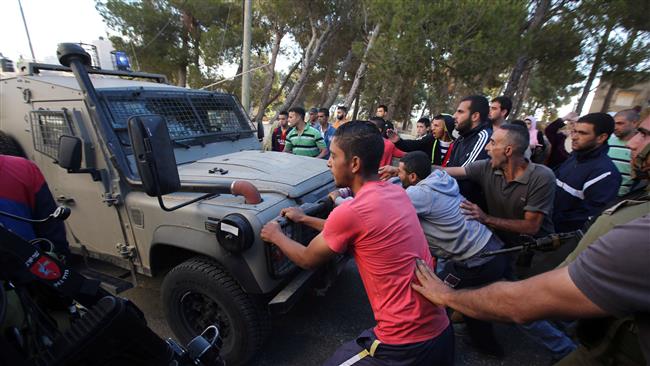 Israeli troops have shot and injured at least two young Palestinian men during a series of violent clashes in the occupied West Bank, officials say.
Palestinian security officials said the two sustained injuries when Israeli soldiers opened fire on a crowd of peaceful protesters in Nablus in the early hours of Thursday, the Palestinian Ma'an news agency reported.
The violent clashes began when several military vehicles escorted buses carrying Israeli settlers, who later stormed the shrine of Prophet Joseph to perform rituals under the protection of Israeli soldiers.
Witnesses say the move sparked angry reactions from Palestinians, who gathered near the holy site to oppose the presence of Israeli settlers.
The two injured Palestinians were identified as 23-year-old Iyad Muin Muhammad Kalbuna and Muhammad Ghassan Hammad Hashash, 24.
Kalbuna was shot in the left foot while Hashash sustained a gunshot wound in the thigh, the sources added.
Palestinian security officials said both men were rushed to a nearby hospital to receive treatment.
Also on Thursday, the Roman Catholic Church in northern Israel was set on fire, and offensive slogans were scribbled on one of its walls by suspected Israeli extremists. Reports say at least two people were also rushed to hospital after inhaling thick smoke near the building.
Israeli extremists have recently intensified attacks on Muslim and Christian holy sites in the occupied Palestinian territories and some Israeli towns. They have also stormed al-Aqsa Mosque on numerous occasions with the support of Israeli troops.
Israeli authorities have also been seeking to systematically change the identity of al-Quds in recent decades by constructing illegal settlements, destroying historical sites and expelling the local Palestinian population.