Palestine
Rabid dog Israeli settlers uproot olive trees in Salfit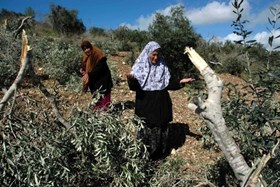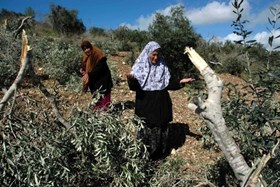 Dozens of olives trees were uprooted north of Salfit city after hordes of inhuman Israeli settlers unleashed herds of horses and cattle over Palestinians' cultivated lands near the Apartheid Wall separating Salfit and the illegal Israeli settlement of Ariel.
Local farmers said an Israeli settler rents out horses and camels to settlers for entertainment across Palestinian cultivated lands.
Researcher Khaled Ma'ali said the assault is one among many others carried out by Israeli vandals near the separation wall and across other West Bank provinces.
He spoke out against the apathy maintained by the Israeli department of environmental protection as regards such assaults on Palestinian cultivated lands and preplanned attempts by Israeli settlers and authorities to destabilize the Palestinian ecosystem.