Palestine
Rabid Dogs of zionist regime injure 60 Palestinians in West Bank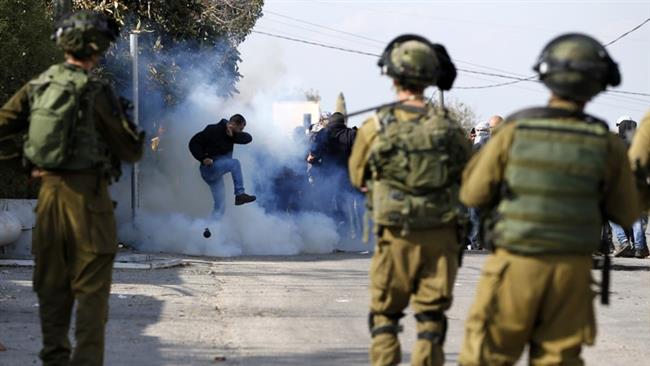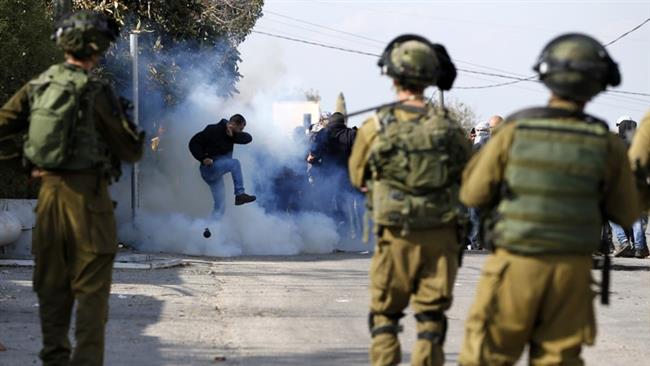 At least 60 Palestinians have sustained injuries during new clashes with Israeli forces across the occupied West Bank.
Israeli troops raided Palestinian houses in the West Bank on Wednesday and clashed with the residents, Palestinian Safa news agency reported, adding that over 50 people suffered breathing problems after Israeli soldiers fired tear gas to disperse them.
The report also said that Israeli forces fired live rounds, rubber bullets and sound bombs at Palestinians in the West Bank city of Bethlehem, injuring at least 10 of them.
According to the report, a number of West Bank residents were detained by Israeli troops.
Also on Wednesday, Israeli soldiers fired at Palestinian shepherds near the Jabalia refugee camp, north of Gaza City, al-Mayadeen news website reported.
The report said that a Palestinian's house was demolished by Israeli forces in the city of Tamra in the northern part of East Jerusalem (al-Quds).
In a separate incident, Israeli naval forces opened fire on Palestinian fishing boats in northern Gaza.
Meanwhile, Israeli settlers, backed by the army, raided the al-Aqsa Mosque in al-Quds.
Tensions in the occupied territories have been running high since the Israeli regime's imposition of restrictions in August on the entry of Palestinian worshipers to the al-Aqsa Mosque compound.
Palestinians are also angry at increasing violence by Israeli settlers at the compound and their attacks on Palestinian properties, saying that the Tel Aviv regime seeks to change the status quo of the site.
More than 120 Palestinians have been killed in the recent escalation of violence since October.