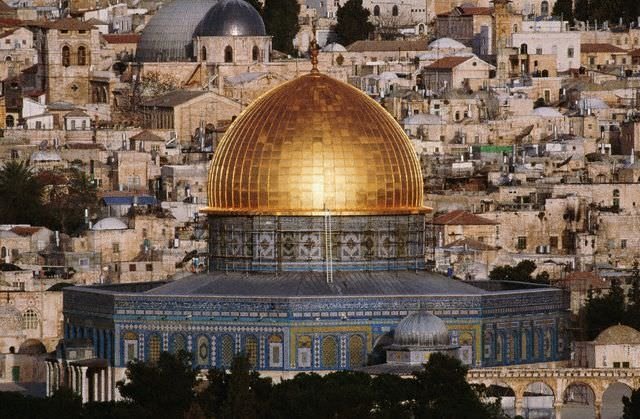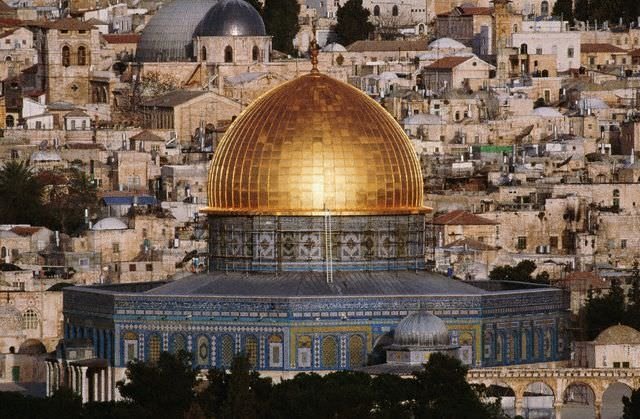 US President Donald Trump's expected declaration of Jerusalem al-Quds as Israel's "capital" has drawn opposition from various countries and international bodies, including Turkey and the European Union (EU).
Trump reportedly plans to recognize Jerusalem al-Quds as the "capital" of Israel in a speech on Wednesday in an apparent bid to justify his pledge to move the US embassy from Tel Aviv to Jerusalem al-Quds.
In reaction, Arab League Secretary General Ahmed Aboul Gheit on Tuesday described the potential relocation of the US embassy or the recognition of al-Quds as Israel's "capital" as "dangerous," warning that the measures would have repercussions across the region.
He told Arab government delegates that they had decided to meet in Cairo "given the danger of this matter, if it were to happen, and the possible negative consequences not only for the situation in Palestine but also for the Arab and Islamic region."
Aboul Gheit also urged Washington not to take any measures that would change the legal and political status of the holy city.
Palestinians threaten to stop contacts with US
A diplomatic adviser to Palestinian President Mahmoud Abbas also said the Palestinian leadership would "stop contacts" with Washington if Trump declared the recognition.
Majdi Khaldi said on Tuesday that the US would lose credibility as a Mideast mediator if Trump went ahead with the move.
Macron expresses concern
Separately, French President Emmanuel Macron has expressed his concern over the potential US move during a phone call with Trump.
"The French president has expressed his concern at the possibility of the United States unilaterally designating Jerusalem [al-Quds]" as the capital of Israel, the Elysee palace said in a statement, referring to a Monday phone call between the two.
Macron stressed that any such decision must be "within the framework of negotiations between Israelis and Palestinians."
The entire Jerusalem al-Quds is currently under Israel's control, while the regime also claims the city's eastern part, which hosts the third holiest Muslim site.
The city has been designated as "occupied" under international law since the 1967 Arab War, which Palestinians want as the capital of their future state.
EU warns of 'serious repercussions'
The European Union (EU) also warned of the "serious repercussions" of the potential US move.
EU foreign policy director Federica Mogherini's office said in a statement on Tuesday, "Since early this year, the European Union was clear in its expectation that there can be reflection on the consequences that any decision or unilateral action affecting Jerusalem [al-Quds]'s status could have."
It warned that such moves "might have serious repercussions on public opinion in large parts of the world."
The statement also called for focusing on "the efforts to restart the peace process and avoiding any action that would undermine such efforts."