Palestine
Middle East
Rabid zionist forces shoot Palestinian over alleged stabbing attempt
Zionist forces have shot a Palestinian young man over an alleged stabbing attempt in the occupied West Bank.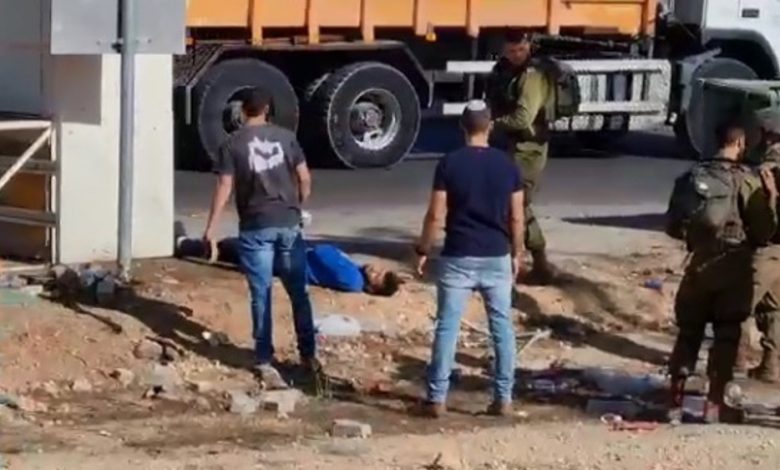 The Palestinian man, identified as Muhammad Bilu, 27, sustained serious injuries after he was shot by Israeli forces near Gush Etzion Junction, on Monday morning.
The Israeli military claimed that Bilu attempted to stab several soldiers stationed at the junction.
Ma'an news agency cited eyewitnesses as saying that Israeli settlers had physically assaulted Bilu when he was lying on the street after being shot.
On Friday, Israeli forces shot dead Hazem al-Julani, a Palestinian doctor, in the Old City of the occupied East Jerusalem al-Quds.
An official said Julani was killed after he allegedly attempted to stab Israeli police officers in the Old City.
Many Palestinians have sustained injuries or lost their lives in similar incidents due to allegations that they attempted stabbing or car-ramming attacks.
Israeli troops have on numerous occasions been caught on camera brutally killing Palestinians, with the videos going viral online and sparking international condemnation.
Tel Aviv has been criticized for its extensive use of lethal force and extrajudicial killing of Palestinians who do not pose an immediate threat to its forces or to settlers.
Israeli troops raid hospital, detain three kids in al-Quds
Sources said Monday Israeli forces detained three Palestinian children and raided Makassed Hospital at al-Tour village in East al-Quds on Sunday night.
The troops raided the hospital under the pretext of searching for wanted people.
The raid and detentions followed clashes that erupted in the village earlier in the day after an Israeli settler rammed his car into a Palestinian.
Israel occupied East al-Quds, the West Bank, and the Gaza Strip — territories the Palestinians want for their future state — during the six-day Arab-Israeli war in 1967. It later had to withdraw from Gaza.
About 700,000 Israelis live in over 230 illegal settlements built in the West Bank and East al-Quds since then. The international community views the settlements as illegal under international law but has done little to pressure the Israeli regime to freeze or reverse its policies.