Palestine
Middle East
Rabid Zionist Occupation Goes ahead with Desecrating Al-Yousofiyya Cemetery in Al-Quds
Zionist occupation forces on Wednesday went ahead with defiling of the Islamic Al-Yousofiyya cemetery in the occupied Al-Quds for the third consecutive day.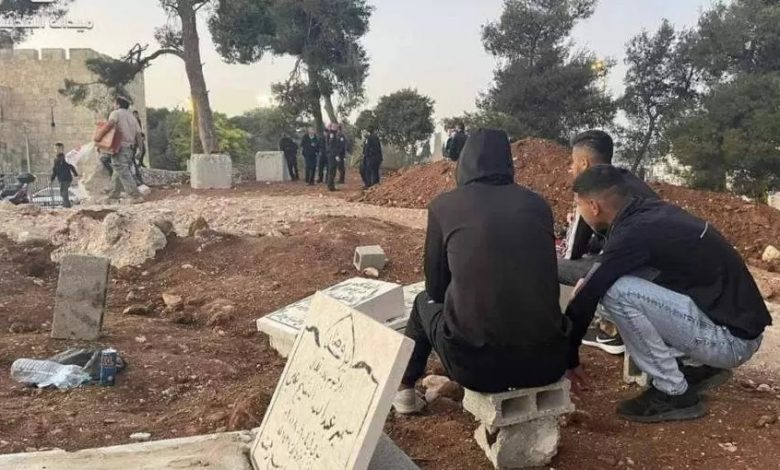 According to witnesses, the so-called Israeli 'Nature Reserve Authority' razed the graveyard and violated grave sites, with no respect to the sanctity of deceased the Palestinian News and Information Agency (WAFA) reported.
Witnesses added that the Israeli municipal workers ravaged headstones and graves and proceeded to raze the land, while occupation police forcibly expelled the families who objected to the desecration of their loved ones' graves.
The occupation authorities plan to build a biblical park over the historic site for the benefit of the illegal Israeli settlers, at the expense of the indigenous Palestinian people.
A video from Quds News Network showed illegal Israeli settlers cutting olive trees at the cemetery, under protection of the occupation forces.
Earlier on Tuesday, occupation soldiers attacked dozens of Palestinians who were performing evening prayers near Al-Yousofiyya cemetery, and fired stun grenades at them, before arresting a young man, identified as Laith Shalabi.