Europe
Iran
Middle East
Raeisi tells Persian-speaking UK ambassador to explain meaning of Iran being independent to London
President Ebrahim Raeisi of Iran says the spirit of independence is inherent in the Iranian nation and asks the United Kingdom's new ambassador to the country to use his knowledge of the Persian language to convey the real sense of the word as perceived by the Iranian people to his superiors in London.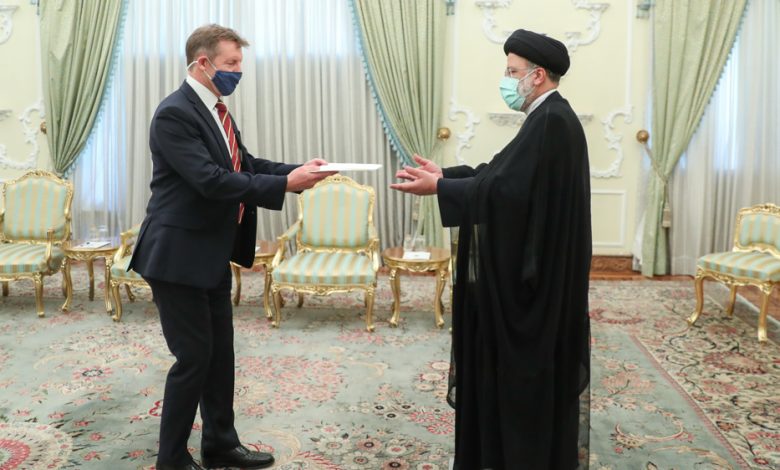 "Whenever they sense that other countries are being bullies, [the Iranian people] refuse to submit and they react," President Raeisi said in a meeting with Ambassador Simon Shercliff on Sunday, when he received the envoy's credentials.
He said independence and freedom were the main slogans of the Iranian people. "Our country is truly independent and our independence is not just a claim. Given your good command of the Persian language, you should explain the real sense of these words for your statesmen," the president said.
He said the Islamic Republic expected treatment accordingly. The best way to work with Iran, he said, was to observe mutual respect.
"The Islamic Republic will take no unjust word, and Europe and the West should, based on their experience with the country, look at Iran as an independent state," the Iranian president said.
Shercliff said he had a good knowledge of Iran and his main goal was to push for the improvement of relations between the two countries.
Unlawful, cruel sanctions will not impede Iran's trade ties: Raeisi
In a meeting with Austria's new Ambassador to Tehran Wolf Dietrich Heim, President Raeisi said unlawful and oppressive sanctions against the Iranian people might create some obstacles, but they could not prevent Iran from boosting its trade ties with other countries.
"Iran is fully prepared to expand trade and economic cooperation with Austria and other countries and obstacles will never stop us," he added, after receiving the Austrian diplomat's credentials.
The president further pointed to numerous reports released by the International Atomic Energy Agency (IAEA) attesting to the peaceful nature of Iran's nuclear activities, saying the nuclear-related sanctions were completely baseless.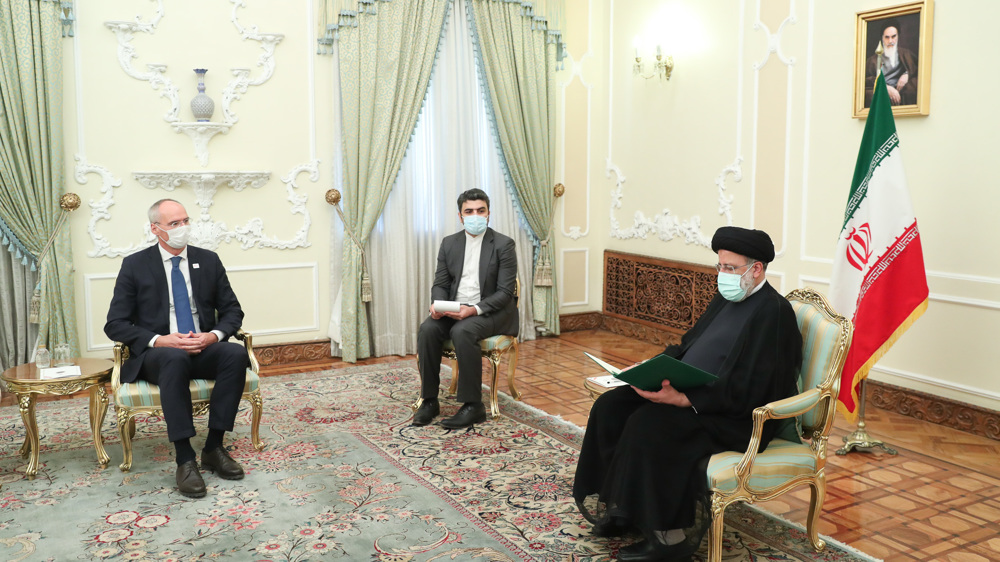 For his part, the Austrian ambassador said Vienna was keen to increase cooperation with Tehran, particularly in the field of financing and economic exchanges.