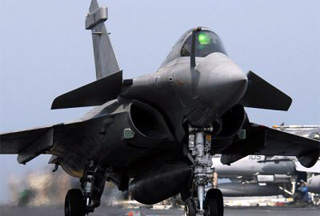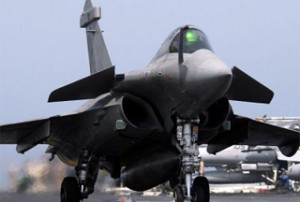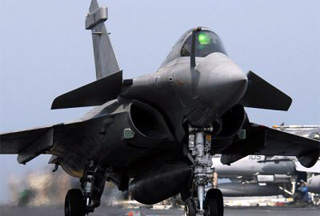 Two French Rafale fighter jets have crashed in the Mediterranean Sea off the coast of France, leaving one pilot missing, the French navy says.
The incident occurred around 6 p.m. (1600 GMT) about 30 kilometers east of the coastal city of Perpignan during a test flight in which the two aircraft were taking part, the navy statement said.
The high-tech fighters were flying from the French aircraft carrier Charles de Gaulle.
One of the pilots was rescued "safe and sound" after he ejected from his supersonic aircraft, Navy Spokesman Commander Bertrand Bonneau told AFP. A search was under way for the other aviator.
"It is not known yet if there was a collision," Bonneau said. "All efforts now are directed at finding the second pilot."
Built by French aircraft maker Dassault Aviation, the 50-million-euro (72-million-dollar) Rafale first rolled out of the production line in 1998.
France plans to have a fleet of 294 Rafale jets, including 60 for its navy.
The Rafale, which can fly as fast as 2,000 kilometers (1,200 miles) per hour, or nearly twice the speed of sound, is designed for air-to-air combat, reconnaissance flights and nuclear bombing missions.