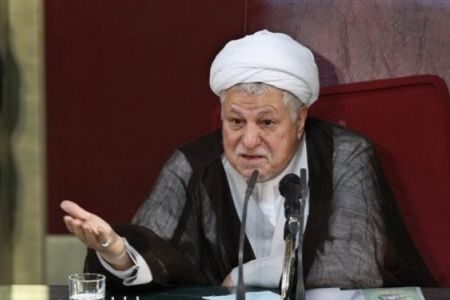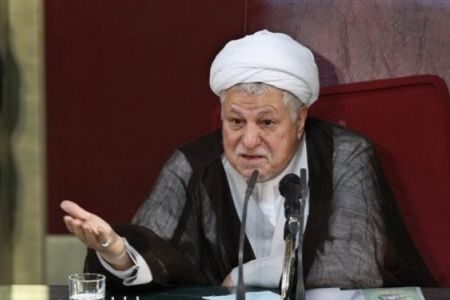 A senior Iranian cleric and politician has warned of plots against the Islamic Republic, calling for reinforcing national unity to thwart conspiracies against the country.
"Enemies of the Islamic Revolution are using propaganda to mount pressure. We should be cautious that national unity is maintained; it is essential," IRNA quoted Chairman of Iran's Assembly of Experts, Ayatollah Akbar Hashemi Rafsanjani as saying in a meeting with members of the Assembly on Tuesday.
The senior Iranian official pointed out plots by the "enemies of Islam" aimed at dividing Shias and Sunnis and urged clerics in all Muslim countries to try to resolve minor differences and move in line with their common interests.
Ayatollah Hashemi Rafsanjani warned against the enemies' efforts to influence the thoughts of the youth, criticizing their efforts to malign Islam.
Rafsanjani's remarks came on the sidelines of the 8th two-day meeting of the Assembly of Experts which opened at the former building of the Iranian Parliament in Tehran on Tuesday.
The Assembly of Experts consists of 88 clerics elected by the public to eight-year terms. It is tasked with electing a new leader in the event of the passing of the Leader of the Islamic Revolution.
The Assembly is presently headed by the veteran revolutionary figure and two-term former president Hashemi Rafsanjani.