Europe
Rail strike disrupts transportation in France amid labor disputes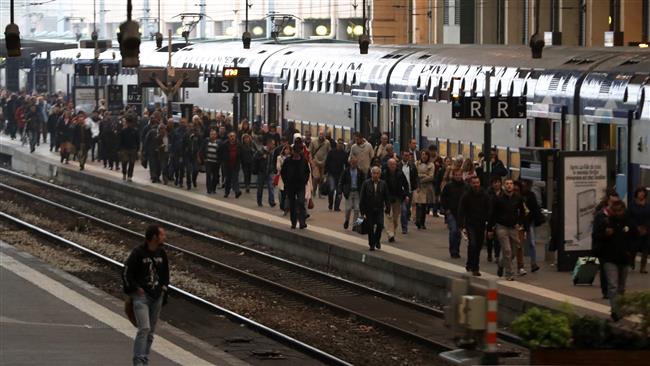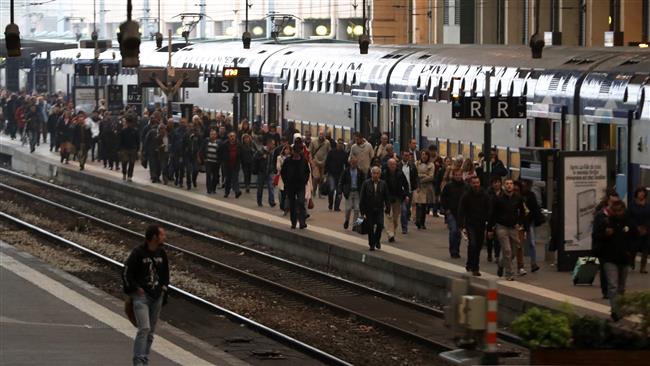 French railway workers have gone on strike in a months-long dispute with the government over contentious labor reforms, causing a transport chaos in the European country.
Some half of France's train services were canceled on Wednesday as workers from the railway operator, SNCF, launched their eighth industrial action over the past three months.
The SNCF said 17 percent of its staff walked out of their jobs, leading to a halt in services of over two-thirds of inter-city trains and almost half of high-speed TGV.
International services to Germany and Britain were not affected, but most of trains to Spain and Italy were likely to be hit by Wednesday's strike.
The railway operator vowed to continue the work stoppage until demands for better pay and conditions are met.
"It's a nightmare today — even more than the other strike days," an SNCF worker said at Ormesson station in the Paris suburbs.
The Wednesday strike has piled further pressure on France's Socialist government, which is struggling with months of violent demonstrations and strikes over controversial labor reforms.
Meanwhile, subway workers in the capital, Paris, are planning to stage a strike from Thursday while Air France pilots have threatened a walkout in the coming weeks.
Last week, oil sector workers also joined the nationwide strike, which led to to refinery shutdowns, blockade of fuel depots and fuel supply disruption.
The developments have sparked fears of travel chaos less than two weeks before France hosts the Euro 2016 football tournament.
"This week will see the strongest mobilization in three months" of strikes, said Philippe Martinez, the head of the General Confederation of Labor (CGT) union, which is leading the demonstrations in the European country.
Paris says the proposed labor reforms focus on maximum working hours, holidays and breaks, and are aimed at curbing the unemployment rate.
Protesters and unions of workers, however, say the government wants to make it easier and less costly for employers to lay off workers.
The draft labor bill was recently forced through the lower house of parliament, but it must be debated in the Senate for final approval.
The French government has refused to scrap the bill, with Prime Minister Manuel Valls saying he will not bow to protests.