Bahrain
Rajab on hunger strike in protest at Bahrain prison officials misbehavior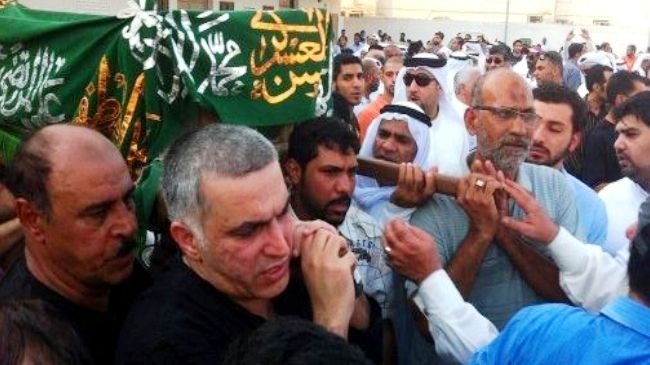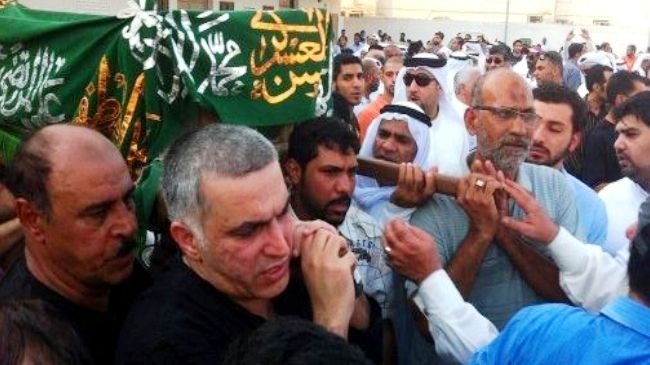 Prominent Bahraini human rights activist Nabeel Rajab has launched a "full hunger strike" in protest at the misbehavior of the officials where he is imprisoned, Press TV reports.
Rajab, the president of Bahrain Center for Human Rights, stopped taking food or water and medication on Friday after prison officials refused to allow him to take part in the mourning ceremony held for his mother who passed away on Thursday.
Rajab, who has been serving a three-year sentence since August for participation in "unauthorized" anti-regime demonstrations, was briefly released to attend the funeral procession on October 4.
During the Thursday ceremony, he called for more protests against the Saudi-backed Al Khalifa regime.
"I want and wish for all of you to go to the capital Manama, and everywhere else to fight for democracy, respect, and other rights. We will prove to them (the government) that even if they imprison us, kill us or our families, we will return and we will win this battle against their cruel policies, God willing," he said.
"Our struggle as Bahrainis will continue for democracy, social justice, and equality," he added.
On September 27, a Bahraini appeals court once again refused to release him on bail and set October 16 for a third appeals hearing.
In July, he was also sentenced to three months in prison for allegedly "insulting" the people of Muharraq Island on Twitter in June.
Human rights groups, including Amnesty International, have called for Rajab's immediate release, arguing that the activist has been jailed only for peacefully exercising his right to freedom of expression.
Popular revolution started in Bahrain in mid-February 2011 when demonstrators, inspired by the revolutions of Tunisia and Egypt, started holding massive anti-regime rallies.
The Bahraini government promptly launched a brutal crackdown on the peaceful protests and called in Saudi-led Arab forces from neighboring Persian Gulf states.
Dozens of people have been killed in the crackdown and the security forces have arrested hundreds, including doctors and nurses accused of treating injured revolutionaries.
A report, published by the Bahrain Independent Commission of Inquiry in November 2011, found that the Al Khalifa regime had used excessive force in the campaign of suppression and accused Manama of torturing political activists, politicians, and protesters.