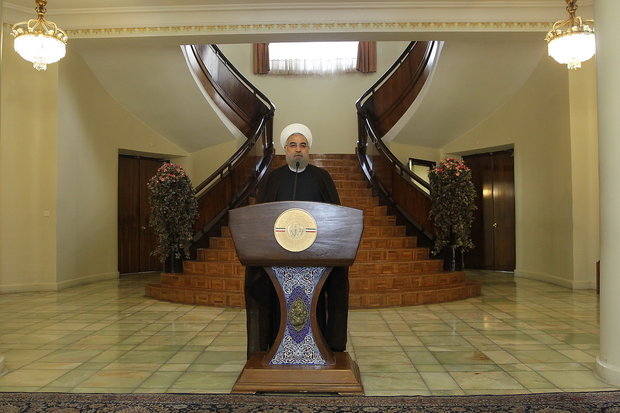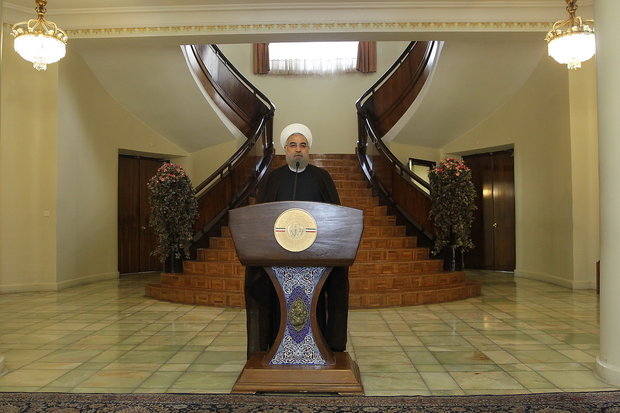 Iran's Hassan Rouhani has called for widespread and passionate participation of Iranians in International Quds Day on the last Friday of Holy month of Ramadan.
"Our great nation will demonstrate on that day to accept calls by Imam Khomeini (RA) to show support for oppressed people of Palestine being displaced from their homes and lives for nearly 70 years," declared President Rouhani on the sidelines of a cabinet session on Wednesday. "As in past years, people will appear hugely in rallies to shout their support for our brethren in Palestinian territories," Rouhani added.
Rouhani highlighted 37 years of massive participation of Iranians since the Islamic Revolution of 1979; "Zionists in recent years have covered up their crimes through behind-the-scenes efforts promoting terror and conflicts for countries in the region and the Islamic world as well as fueling religious wars between Muslims and Christians," he emphasized.
President also underlined the world should not forget Palestinians' oppression and Zionists' brutality. "We all have a united voice on International Quds Day to express our support for the homeless and displaced Palestinians."
Muslims of the world will continue with strength their support for the Palestinians as a means and way to jihad and resistance for the liberation of holy Quds.