Palestine
Ramallah: dismissed employees' case has ended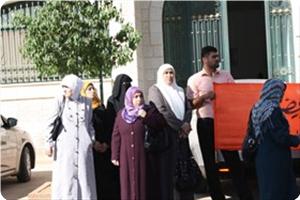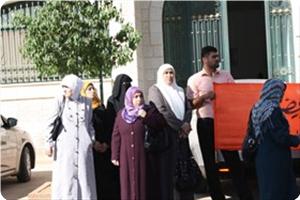 The dialogue Committee of the protesting teachers outside the Palestinian Legislative Council in Ramallah, confirmed that an agreement was concluded with the Minister of Education and a representative of the government, reinstating the dismissed employees to their jobs without restrictions.
Easa Saleh and Ayman Qawarir, the protesters' committee members, told PIC that the meeting resulted in two important decisions, firstly that any teacher who was appointed and worked for one day and then dismissed for his political affiliation, will return to his work next week.
Second, the teachers who passed the recruitment exam, but were ignored because of the so called security screening (political affiliation) will start working early next year without having to sit the recruitment exam again.
The hunger striker Ayman Qawarir confirmed to the PIC that he had stopped his hunger strike, after reaching an agreement with the ministry.
More than 20 dismissed teachers had protested outside the Palestinian Legislative Council against the arbitrary decisions issued against them and their dismissal from their jobs.