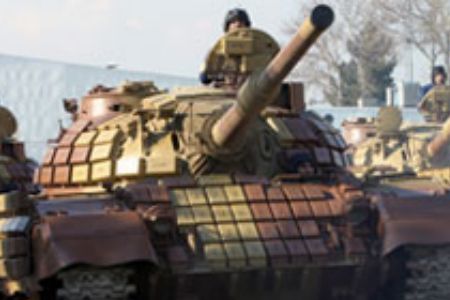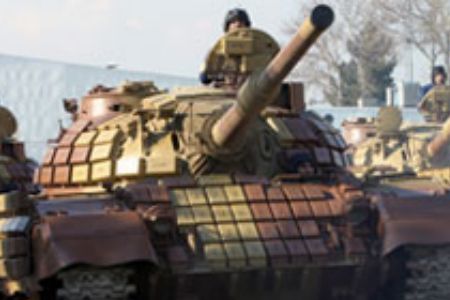 Deputy Commander of the Iranian Armed Forces Kyoumars Heidari says the Army now boasts a whole raft of new sate-of-the-art military hardware.
The Army has been equipped with light armored personnel carriers, rapid-reaction tanks, armor-piercing weaponry and anti-chopper weapons, Heidari told Fars News Agency on Sunday.
He said one of the key concerns of Army commanders is preparing military units for rapid deployment.
"This can be achieved by using light armored personnel carriers and rapid-reaction tanks," the Iranian commander said.
"We have also made great breakthroughs in the field of armor-piercing and anti-helicopter equipment," he added.
He also underlined that the Army has developed modern anti-aircraft systems.
"We have secured good achievements when it comes to different types of land-based equipment, offensive weapons and different types of machine guns, but we will not settle for this and will try to achieve more successes," he said.
Iran has made great breakthroughs in the design and production of defense and military equipment. In November, the country designed an aerial defense system similar to the Russian-made S-300 after Moscow cancelled a deal to sell the system to Iran September.
"We have developed the system by upgrading systems like S-200 and we have tested it successfully, using all our potential and experience in the Islamic Revolution Guards Corps (IRGC), the Army and the Defense Ministry," a top Iranian military commander told Press TV.
Heidari noted that the details of Iran's long-range missile defense system would be unveiled soon.