'Real war conditions felt by Iranian army forces in recent drills'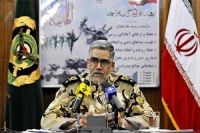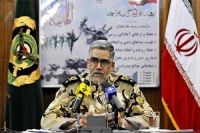 Iranian Ground Force Commander Brigadier General Ahmadreza Pourdastan said the army units that participated in the recent drills in Southern and Southeastern Iran experienced real war conditions.
"Mohammad Rasoulallah drills which were staged in Southeastern Iran gave precisely the feeling of a real war; our main goal of staging the wargames was assessing our power of reaction to incidents and enemy invasion," Pourdastan said, addressing a gathering in Tehran on Monday, Fars News Agency reported.
He described the heavy fire and rapid troop deployment as the most important features of the week-long drills staged late in December.
Different units of the Iranian Army's Ground Force, Navy, Air Force and Air Defense staged massive joint military drills along the country's Southern and Southeastern coasts late last month.
The military exercises codenamed Mohammad Rasoulallah covered an area of 2.2 million square kilometers from the East of the Strait of Hormuz to the Southern parts of the Gulf of Aden.