Syria
Terrorists commit horrific crimes against civilians: Syria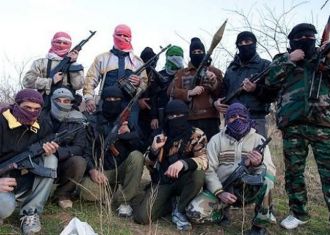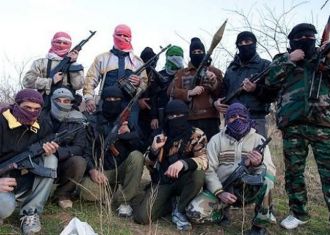 The Syrian government says the rebel armed groups backed and funded by Saudi Arabia, Qatar and Turkey are committing "horrific crimes" against civilians in the capital, Damascus, and the city of Aleppo.
In two letters addressed to the head of the UN Security Council and the UN secretary general, the Syrian Foreign Ministry said the rebels backed by Saudi Arabia, Qatar and Turkey are using civilians in Aleppo as human shields, and killing anyone who does not support their crimes.
A large number of mercenaries are gathered in Aleppo, whose entry to the city has been facilitated by Turkey, the letters pointed out.
The Syrian Foreign Ministry further denounced the Western states' reluctance to urge armed opposition groups to end their attacks in the country.
The Syrian government has regained control over all parts of the capital, and is now trying to clear the country's largest city, Aleppo, of the rebels.
The Syrian military forces have cleared more areas in the city of Aleppo with reports of renewed heavy fighting between Syrian security forces and the armed rebel groups in the city.
According to an editorial in the pan-Arab newspaper, al-Quds al-Arab, Riyadh has been exerting pressure on Amman to join the anti-Syria war by cutting off its financial aid to the country since March 2011. The pressure came after Jordan's refusal to support the armed opposition groups fighting against the government of President Bashar al-Assad.
Syria has been the scene of unrest since March 2011. Because the presence of armed groups who are supported, financed and armed by Washington, Tel Aviv, Ankara, London, Paris, Berlin and certain Arab regimes.
The US has not objected to its allies aiding rebel groups, and is rather facilitating the arms flow on the Turkey-Syria border, according to a Washington Post report in May.
The CIA's ability to operate inside Syria was hampered severely by the decision to close the US embassy in Damascus earlier this year, officials said.
The US administration is exploring ways to expand non-lethal support to Syrian opposition groups, officials told the Washington Post.