Syria
Recent Developments in Syria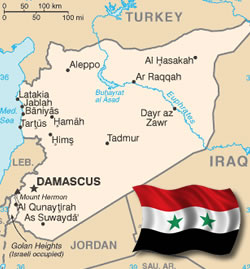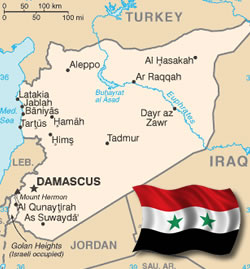 Syrian security forces are still doing utmost to maintain security and peace across the violence-hit country.
According to Syria's state-run TV, the security forces managed to foil a terrorist attempt to detonate an explosive-laden vehicle in residential area of Qameshli, northeast of Syria.
The engineering units also foiled a 40 kg bomb on the route which connects Hamah to Halab.
In another operation, they retook control of Zeynabieyyeh in the Rif Damascus province, near the capital.
According to Buratha, the Syrian security forces inflicted heavy casualties on the Takfiri terrorists, affiliated with Saudi Arabia and Qatar, arresting a number of them.
Al-Qarabiz and al-Khaledieyeh regions also were cleared up from the malicious agents in the Homs province.
Elsewhere, the intelligence ministry cautioned about a fake satellite network that disseminate news using Syria's state-run TV logo.