Iran
Recognition of Iran rights way to reach nuclear deal: Zarif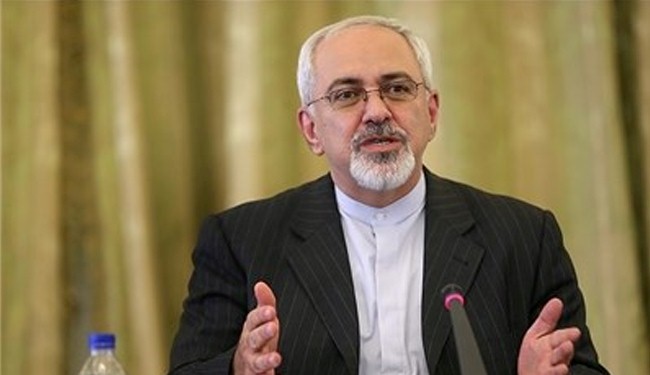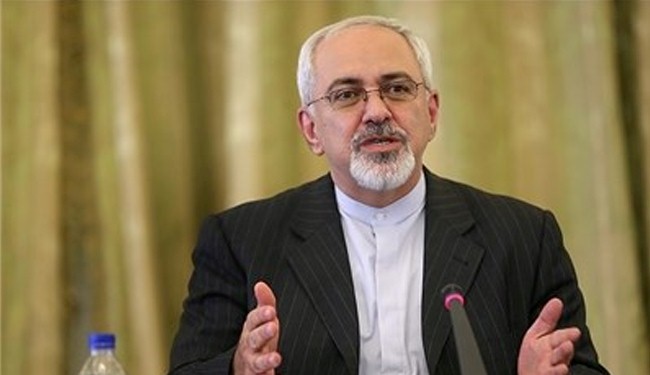 Iran's Foreign Minister Mohammad Javad Zarif says the recognition of the Iranian nation's rights is the way to reach a final agreement with the P5+1 countries.
"All have come to the conclusion that logic and interaction are the ways to deal with the Iranian nation," Zarif said in an address to a conference on nuclear diplomacy at a university in Tehran on Tuesday.
Zarif said the world, including the US, has come to the conclusion that the Iranian nation cannot be dealt with through pressure and war, as Iran is a nation of dialog, logic and reaching settlements.
The top Iranian nuclear negotiator said that during the last round of the talks with the P5+1 countries in the Austrian capital, Vienna, the Iranian team showed well that it is a serious negotiating partner by, inter alia, insisting for a timeframe for the negotiations and demanding that the talks not be open-ended.
He emphasized that the structure of Iran's nuclear program will be preserved under any deal.
"Our programs in Arak [heavy water reactor] and other issues will continue to be pursued with seriousness and in cooperation with the international community and through access to state-of-the-art technologies," the Iranian minister said.
Zarif said Iran demands nothing beyond its rights because, in accordance with a fatwa (religious decree) by Leader of the Islamic Revolution Ayatollah Seyyed Ali Khamenei as well as strategic calculations, the country's nuclear program is and will be entirely peaceful.
Zarif said Iran does not worry about reaching an agreement with the P5+1. "An agreement is useful for us; it does us no harm. We are not after [nuclear] weapons," he said.
In their last round of talks, Iran and the P5+1 countries – Russia, China, Britain, the US, France plus Germany – wrapped up a week of intense closed-door nuclear negotiations in Vienna on November 24. The talks aimed to tackle the remaining obstacles that exist in the way of reaching a final agreement.
At the end of the talks, the two sides decided to extend their discussions for seven more months. They also agreed that the interim deal they had signed in the Swiss city of Geneva last November remain in place during the remainder of the negotiations until July 1, 2015.