Syria
Reconciliations Concluded in Yarmouk Camp, Qaboun Neighborhood in Damascus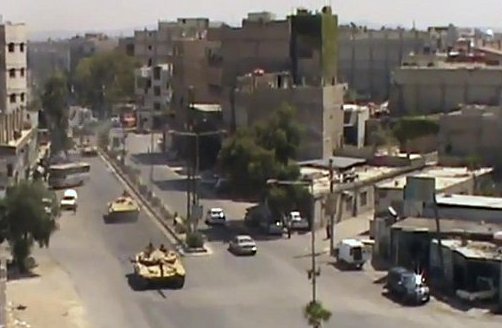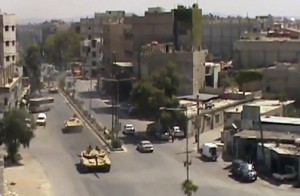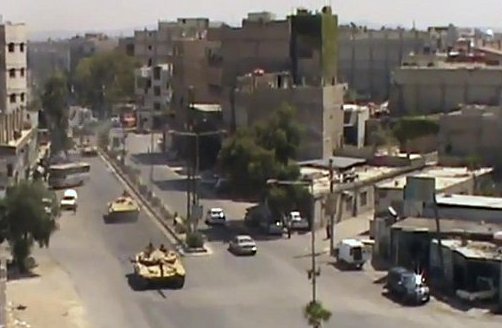 A reconciliation agreement was concluded in al-Yarmouk Palestinian camp in Damascus so that its implementation starts today under the Syrian government's control.
The agreement states that:
1. The Syrian army cordons off the camp to prevent the terrorists from entering it.
2. A security force will be formed to preserve the camp's internal security.
3. Heavy weapons must be removed from the camp.
4. The detainees' situations will be resolved.
5. The ceasefire will be carried out immediately.
6. All the parties guarantee that the camp will not be exposed to military aggressions.
The agreement also includes other items which are related to organizing the camp's situations and rebuilding the infrastructure.
In al-Qaboun neighborhood northern Damascus, a reconciliation agreement was concluded.
The accord, whose implementation starts today, states that the terrorists leave the neighborhood in order to rebuild the infrastructure before the families' return.
In a different context, the Syrian Arab Army continued on Sunday its operations against armed terrorist groups in several areas across Syria's provinces, eliminating and injuring a number of terrorists and destroying their vehicles and equipment.
The Syrian army had controlled on Saturday of Syrian territory surrounding the Lebanese village of Tfail.
Some 70 militants surrendered to the Syrian army and handed over their arms.
Syria has launched a military offensive to root out militants in regions bordering Lebanon and Saturday's operation succeeded in gaining control of the outskirts of Tfail on the Syrian side.
Source: Al-Manar Website