Egypt
Referendum avoided in mosques but not on streets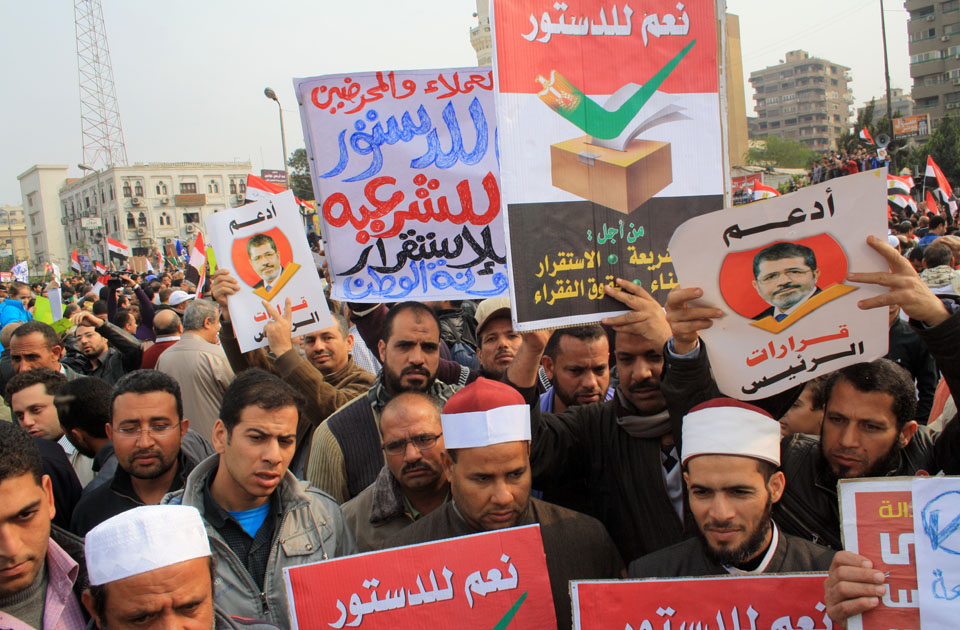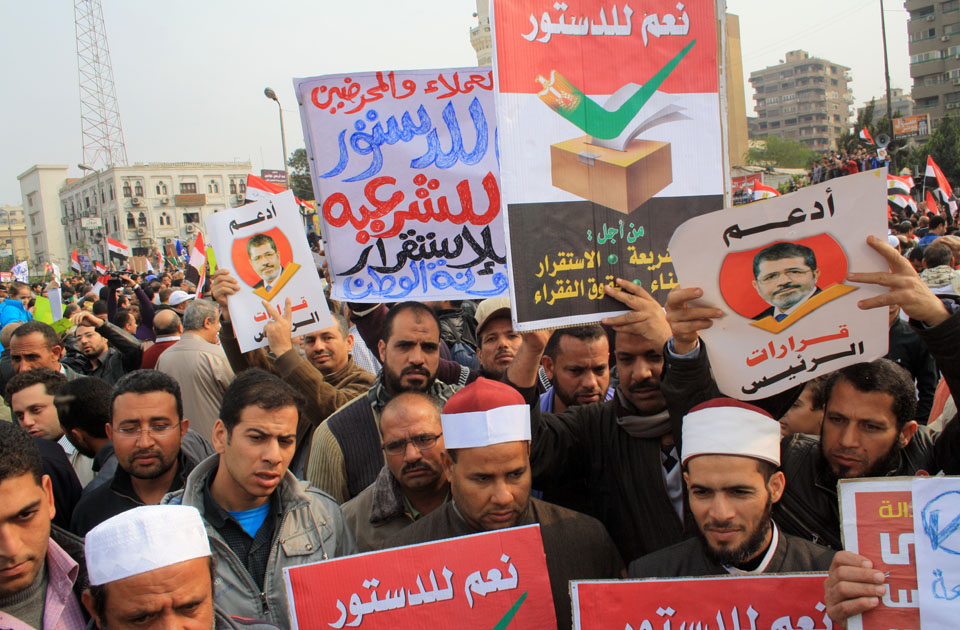 mams largely avoided mentioning Egypt's constitutional referendum during their sermons on Friday in accordance with government instructions.
However, the atmosphere around many mosques was tense and politically charged.
The Ministry of Religious Endowments had ordered imams not to encourage either a 'Yes or a 'No' vote in the constitutional referendum that will take place across half the country on 15 December and the second half a week later on 22 December.
At Rabaa Al-Adawiya mosque in Cairo's Nasr City, Imam Abdel Aziz Basyoni delivered a purely religious sermon, saying only that a devout Muslim would opt for the right choice. "I made sure not to direct anyone," he told Ahram Online after the prayers. "I didn't use words that might be misinterpreted one way or another."
After prayers, thousands of people from all over the country gathered outside the mosque to voice their support for the constitution in what looked like a repetition of last Tuesday's pro-constitution rally.
The Muslim Brotherhood, of which President Morsi was a prominent member before he took power, had called for the post-prayer protest as a counterweight to anti-constitution demonstrations scheduled for Friday outside the presidential palace.
The Islamist group had also arranged Tuesday's rally.
Alexandria's most famous preacher, Ahmed El-Mahalawy, did not openly raise the referendum during his sermon at the city's Qaed Ibrahim Mosque, but mentioned the stance taken by many people intending to vote for the constitution.
"We call for the implementation of Sharia [law] which was brought by the prophet, the Sharia of mercy," he said.