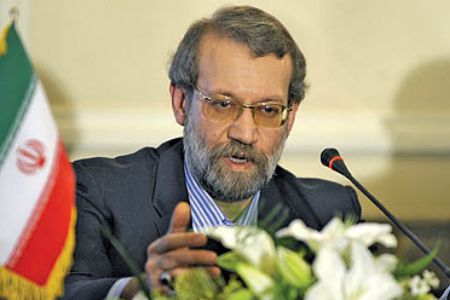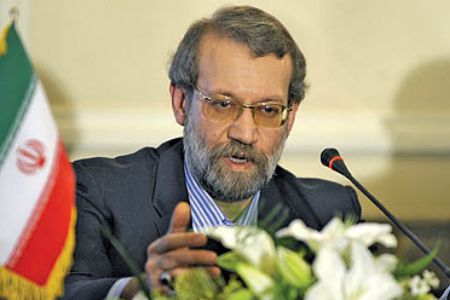 Iran's Parliament (Majlis) speaker says the solution to the Palestine issue is either resistance or holding a referendum with the participation of all displaced Palestinians.
"One way [to solve the issue of Palestine] is the peace solution, which has shown its worth and creates opportunities for Israel more than helping the Palestinians," Ali Larijani said at the opening ceremony of the second international conference on Palestine on Saturday.
"The other way is to accept Iran's suggestion to hold a referendum in Palestine with the participation of all displaced Palestinians of every religion and party," Jam-e-jam online quoted Larijani as saying.
The Iranian lawmaker added that if Western countries seek to avoid violence by proposing direct talks, Iran's suggestion is the best solution to avoid violence.
"This means that Americans must accept real democracy [and] not American democracy."
He said that peace talks have never yielded lasting results and added, "Israel has used these talks to gain legitimacy and this has had no result but displacement for Palestinians."
Larijani described the other solution as resistance and said, "The imperialistic orders should accept one of these solutions; [they] should not imagine that the people of the region will accept the fake theories of conciliation."
The Majlis speaker referred to the role the Organization of the Islamic Conference can play and said all diplomatic capacities must be used to mount pressure on Israel.
"Muslim countries should know that this is a determining battle, and if [they] mount pressure they take the region's fate into their hands," Larijani concluded.