Europe
Refugees in Berlin protest against asylum policy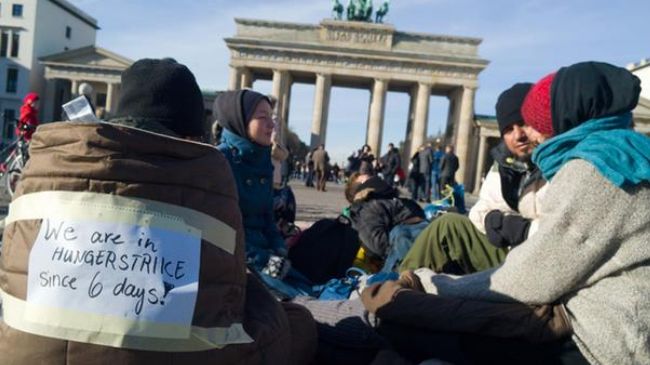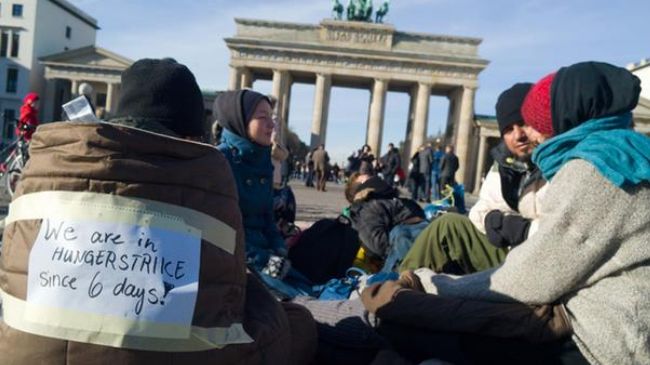 Refugees camped out in the German capital continue their protest against the government's asylum policy, Press TV reports.
The protesters have camped out in Berlin's Kruezberg district, and are pushing for changes to the country's refugee policies.
Meanwhile, around 30 refugees who had been on hunger strike for 10 days in Berlin ended their hunger strike after a number of politicians promised them a series of changes to the policies.
The strikers are seeking an abolishment of laws segregating refugees from the German society, making it impossible for the newly-arrived to accomplish any type of integration.
They say courses should be offered to integrate the refugees by teaching them the local language, which would improve their chances of finding work and beginning a new life.
The protest began over a year ago and has received support from local Germans.
Last winter, women, children and families at the protest camp were relocated to an abandoned school, while others stayed on to continue making a statement about their status as refugees.
The protesters have adopted the name "Lampedusa in Berlin," making it evident that the deadly incident which befell migrants off Italy's Lampedusa Island is an issue that is present in the German capital.
"We chose this name because Lampedusa is where most of us get our papers. We then somehow arrived in Berlin, so Lampedusa is present here in Berlin," said one protester.
On October 3, a boat carrying some 500 migrants sank off the Italian island, killing more than 300 people.
Lampedusa is a primary entry point for tens of thousands of undocumented migrants sailing from Africa.
During the past 20 years, an estimated 17,000 to 20,000 migrants have perished during the dangerous crossing, as they travel on badly overcrowded fishing vessels or rubber boats.