Bahrain
Regime forces, protesters clash in Bahrain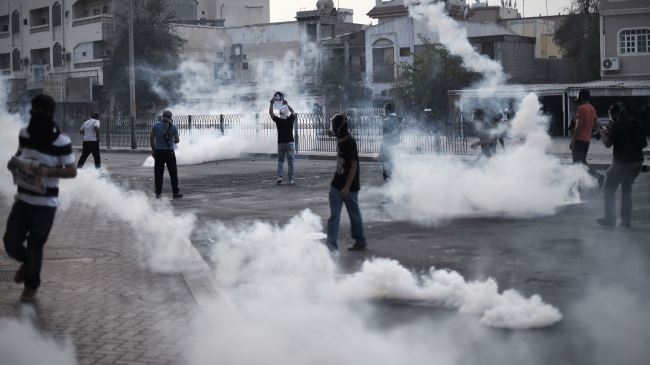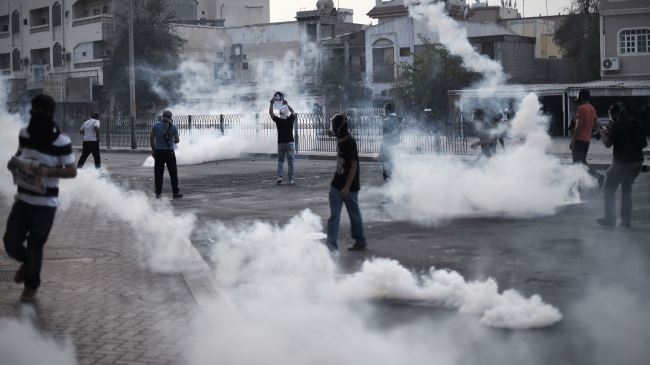 Bahraini regime forces have clashed with protesters who were demanding Manama stop arresting women in the Persian Gulf Arab state.
Security forces on Thursday fired tear gas to disperse the protesters in the northeastern island of Sitra and western village of Karzakan.
The demonstrators called for an immediate release of women arrested recently by the regime forces.
The protesters also expressed their disagreement with the upcoming elections.
The regime plans to hold parliamentary elections on November 22, despite ongoing protests against the ruling Al Khalifa family.
Since mid-February 2011, thousands of protesters have held numerous demonstrations in the streets of Bahrain, calling on the royal family to relinquish power.
In March 2011, troops from Saudi Arabia and the United Arab Emirates were deployed to Bahrain to help Manama quash the anti-regime protests.
Scores of Bahrainis have been killed and hundreds of others injured and arrested in the ongoing crackdown on peaceful demonstrations.
The Persian Gulf Arab state has been under criticism by human rights groups for its harsh crackdown on anti-government protesters.
In June, the Office of the United Nations High Commissioner for Human Rights censured the Manama regime for human rights violations. A total of 46 members of the international body expressed deep concern over the Al Khalifa regime's crackdown on peaceful protesters.