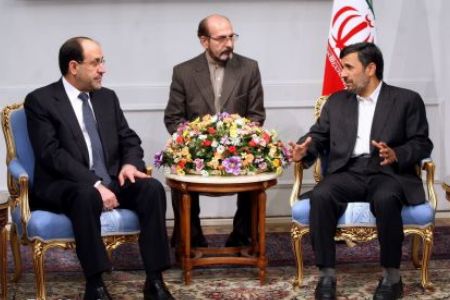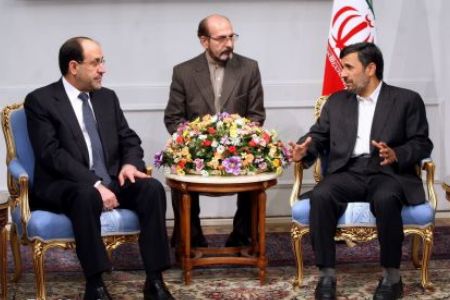 Iran's President Mahmoud Ahmadinejad says regional countries are capable of managing the region through cooperation and providing one another's needs.
"Regional countries and states can manage themselves and the region hand in hand, and by providing for one another's needs they can become each others supporters," Ahmadinejad said in a meeting with Iraqi Prime Minister Nouri al-Maliki on Monday.
Ahmadinejad said the strategic use of the region's natural and human resources and capacities not only leads to the progress of regional countries but also makes them invincible.
The Iranian president expressed hope that the formation of an Iraqi government would end the hardships of the people so that Iraqi groups can rebuild their country through cooperation.
"Iran completely supports a united, strong and independent Iraq which serves the Iraqi people, Islamic ideals and progress of the region."
The Iraqi premier said he hoped to achieve unity, progress and independence for the country through forming a government, adding that "Iraq pursues increasing relations with Iran in all fields."
Maliki praised Ahmadinejad's visit to Beirut as effective and successful and said, "During your visit to Lebanon, the Zionist regime [of Israel] was on high [military] alert, which proved they are really cowards."
The Iraqi premier arrived in the Iranian capital city of Tehran on Monday from Jordan on the second leg of his regional tour which will also take him to Turkey and Egypt.
Earlier on in the day, Maliki held talks with Leader of Islamic Ummah and Oppressed People Imam Seyyed Ali Khamenei.