Iran
Technology
Registration for 2nd National Nanotechnology Competition Starts in Iran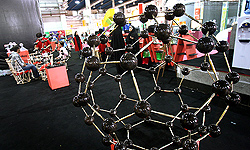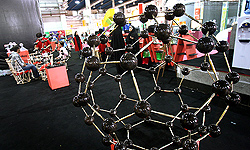 The registration for the Second National Nanotechnology Competition which is due to be held in one theoretical stage started in Iran.
All questions of this competition will be designed in form of multiple-choices.
The examination of the Second Nanotechnology National Competition will be held on May 21, 2012. All contestants are required to register in the competition before April 4, 2012.
The aim of the competition is to increase the familiarity of university students with nanotechnology, to extend nanotechnology education in universities and other scientific-educational centers, and to direct educational activities and financial supports provided by Iran Nanotechnology Initiative Council.
University students who are interested in nanotechnology can evaluate their knowledge about nanotechnology by taking part in the competition. The competition will be held in one theoretical stage and all the questions will be in the form of multiple-choice ones.
For more information about Nanotechnology National Competition, visit the competition's website at http://www.nano.ir/competition.