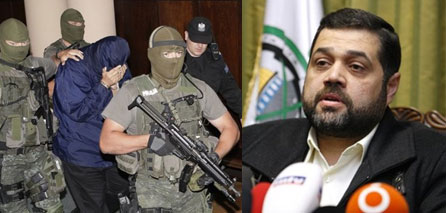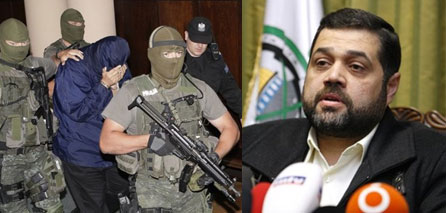 Osama Hamdan, the head of international relations in Hamas, has charged that the release of the Mossad agent Uri Brodsky, a suspect in the assassination of Hamas leader Mahmoud al-Mabhouh in Dubai, constituted a political cover for the crime.
Hamdan told Al-Jazeera TV network on Friday that the German court's decision was political par excellence, adding that the German court had thus recorded a precedent of releasing a suspect wanted in an international terror crime and premeditated murder.
He said that releasing Brodsky would allow him to travel to Israel where the issue would be a clear political collusion to cover up for the murder of Mabhouh.
Hamdan affirmed that his movement would not give up the case and would continue to follow it up legally, noting that European human rights groups had expressed readiness to support Hamas and the deceased's family in this issue.