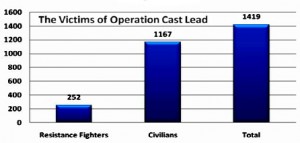 A Palestinian human center confirmed that the Zionist occupation forces aimed in the last war at destroying the Palestinian generations through killing 335 children.
In a report issued on Tuesday in two versions Arabic and English entitled as "Destroying Generations", "Al Mezan Center for Human Rights" said that the killing of (355) children during the war gives a clear indication that refute the Zionist claims and allegations about the nature of the aggression against the Gaza Strip and the objectives of the war, where they can not argue that the 25 per cent of the total number of martyrs in this aggression had been killed by mistake.
The report documented the cases of children killed by Zionist forces during the period from 27 December 2008 until 18 January 2009. The report provide personal data for each child, and a summary of the circumstances that led to his death.
The issuance of this report in the context of a series of reports issued by the center one year after the Zionist aggression on the Gaza Strip, which would help human rights defenders, especially the rights of children in Palestine and around the world, to support their efforts to protect children's rights and ensure justice and reparation for the families of the victims.
The Center called on the international community for urgent action to lift the illegal and immoral siege on the Gaza Strip, to stop the Zionist violations of human rights, and to follow the recommendations of the report of Judge Goldstone, in order to ensure justice.
It worth to mention that the Zionist occupation killed more that (1410) Palestinians in the last war on Gaza.