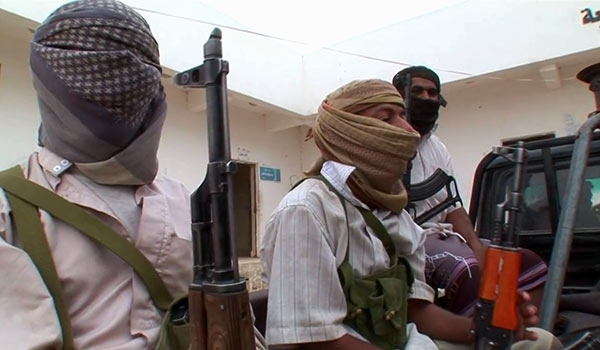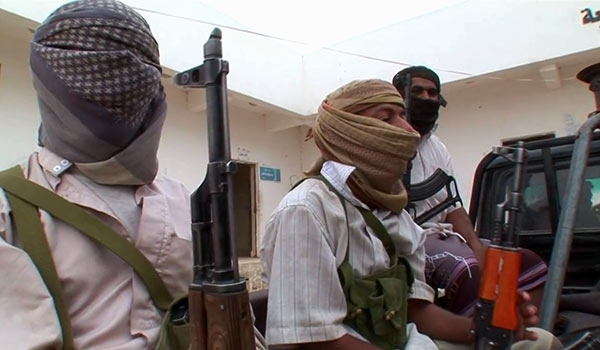 The Yemeni intelligence sources disclosed that the country's security forces have gained access to a series of documents and correspondence which prove the UAE's role in supporting Al-Qaeda and other radical terrorists groups in Southern Yemen.
"The documents and letters gained by the Yemeni security forces clearly show that the United Arab Emirates has supported Al-Qaeda and other terrorist groups in Yemen, specially in the Southern part of the country," the Arabic-language Emirate al-Youm quoted unnamed Yemeni intelligence officials as saying on Sunday.
The sources reiterated that the UAE spies have given a lot of cash and weapons to the commanders of the Al-Qaeda and the ISIL in Yemen to conduct their terrorist acts in the Southern Yemeni provinces.
"These documents and intelligence unveil the relations between a UAE intelligence officer with senior commanders of Al-Qaeda and the ISIL in Yemen," the added.
The UAE and Saudi Arabia have been supporting the Takfiri terrorist groups in Southern Yemen against the Yemeni popular forces.
In mid-March, a senior Yemeni military source disclosed that the Saudi regime has coordinated with Al-Qaeda to dispatch a large number of Takfiri terrorists to the strategic regions in Southern Yemen.
"Saudi Arabia has stationed a large number of al-Qaeda terrorists around the strategic strait of Bab al-Mandeb in Southern Yemen in line with a US plot to increase its military presence there," Khalil Abdullah told FNA.
Abdullah also said that Saudi Arabia has asked its Sudanese mercenaries to advance towards Ta'iz and Lahij provinces.
"Hundreds of Al-Qaeda terrorists are now in Southwestern Yemen and they have pointed their artillery at the strategic Bab al-Mandeb Strait," Abdullah said.