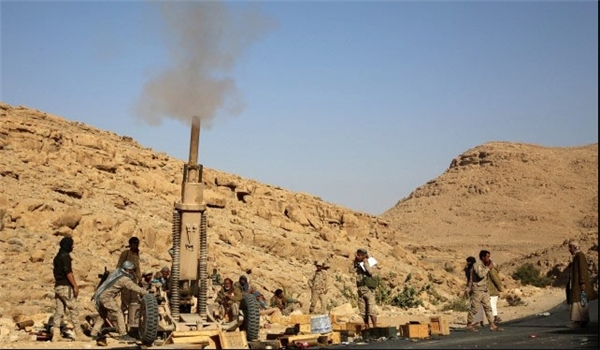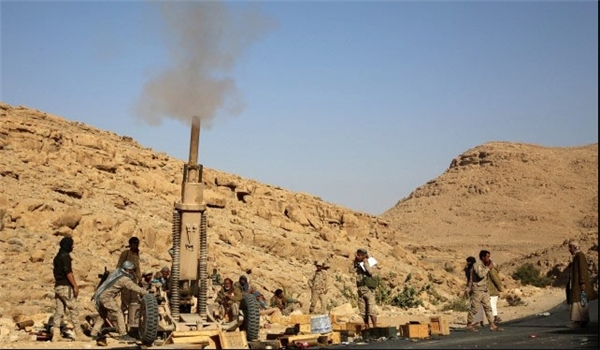 Saudi Arabia has sent advanced military equipment and weapons to an extremist Salafi group called Hama al-Aqida led by Abu al-Abbas in Ta'iz province in a bid to pave the way for impending attacks by forces loyal to fugitive President Mansour Hadi on Bab al-Mandeb, media reports said.
"New military equipment has been sent to al-Torba region to help the pro-Hadi militias," Yemen's Arabic-language Khabar news agency quoted an informed local source as saying on Monday.
A military truck packed with weapons and two armored personnel carriers arrived in al-Farza area in al-Torba region yesterday.
In a relevant development on February 9, informed sources announced that foreign Minister of Yemen's fugitive government Abdel Malik al-Makhlafi had held a meeting with the US ambassador to Sana'a to ask him for Washington's immediate intelligence and military aid to Mansour Hadi's government.
"The Riyadh government has asked Al-Makhlafi to meet the US envoy in Yemen in a bid to find a way to hold talks with other Yemeni political parties," a Yemeni diplomatic source told FNA.
He noted that Al-Makhlafi fully briefed the US ambassador on the Saudi-led Arab coalition's military operations against the Yemeni forces.
"The US ambassador also told Al-Makhlafi he will do his best to help those who are on the same side with Saudi Arabia on Yemen within a military, intelligence and strategic framework," the source added.
In a relevant development in late January, media reports said that Mansour Hadi was planning to leave the city of Aden for Riyadh.
"Hadi will travel to Riyadh to meet Saudi King Salman and review the latest battlefield conditions in the war," the Arabic-language Okaz newspaper quoted Hadi's press secretary Mokhtar al-Rahbi as saying.
This is the third time that Hadi leaves Aden for Riyadh over past few months.
In a relevant development in late December, the Hadi's palace in Aden became under the siege of his opponent forces and he was most likely to flee Yemen.
A newly-formed militant group calling itself 'Southern Yemen's Resistance Forces' have besieged Hadi's place of residence in Aden, Arab media outlets reported on December 23.
Political analysts speculate that the siege of Hadi's palace had taken place with the green light of the United Arab Emirates as a result of a row between the UAE and Saudi Arabia over Hadi and his Prime Minister Khaled Bahah.
The speculations came as the UAE Crown Prince Mohammed bin Zayed had recently met the leaders of Southern Yemen, including a senior Yemeni Salafi leader Hani bin Barik, in Abu Dhabi.
Political observers believe that the quarrel between Hadi and his prime minister derives from the underlying row between Saudi Arabia as supporter of Hadi and UAE as supporter of Bahah.
Aden province has been the scene of numerous attacks against pro-Hadi forces; the latest case was assassination of Aden governor Ja'afar Saeed.
Hadi and Bahah have been running a feud for the past several months, and their differences grew noisy when a number of Saudi officials worked out a plan to replace the former president with his premier – who had both fled to Saudi Arabia then – in order to encourage the revolutionary forces back in Yemen to work with him and allow him to start a new government.