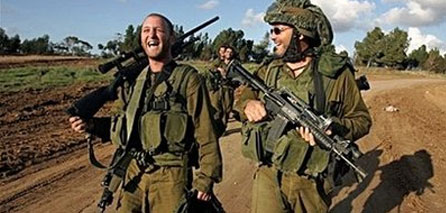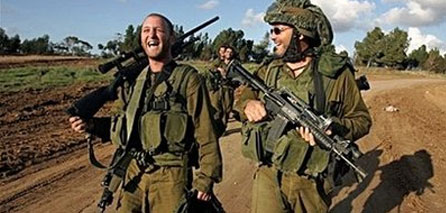 Hundreds of Europeanshave volunteered for military service in the ranks of the Israel Military Forces (IMF), tens of them have participated in the killing of Palestinian civilians, especially in the Gaza Strip, Euro- Mid Observer for human Rights revealed.
According to a comprehensive report the Euro-Mid Observer is working on; a number of organizations directly related to Jewish and Christian rightist groups in Europe have organized projects and campaigns in Europe to call on Europeans to join and support the Israeli army in the Occupied Palestinian Territories, in violation of International Law. Additionally, Europeans have taken part of military operations in the West Bank, including the protection of settlers' attacks against Palestinians.
The report stated that London-based Mahal for instance has programs for young Jews (Israelis and non-Israelis) from all over the world who want to volunteer with the IMF. Mahal has been recruiting European youths for decades to fight in the ranks of the Israeli army.
The report, to be published later by the Euro-Mid Observer, stated that the organization is targeting youth groups, males under the age of 24 and females under 21, through instructive programs that extend for 18 months.
According to IMF Mahal and the other IMF programs, they are gates for the simplified enlistment of non-Israelis and overseas Israelis. Their actual IMF service is shoulder to shoulder with regular Israeli soldiers, even if the minimum service time is usually shorter than the regular IMF paths. IMF Mahal's programs aim to contribute to Israel's defense and to provide experienced and enthusiastic young leaders for Jewish communities.
Thousands of volunteers from about 40 countries, mostly from Europe, have joined the Israeli army, with no accountability or investigation from their European country of origin.
The Euro-Mid Observer for Human Rights accounts that the IMF aims at increasing the influx of voluntary soldiers from overseas. It recently charged Friends of the IMF with expanding its partnership with NefeshB'Nefesh, an Israeli organization that assists Jews in immigrating to Israel(occupied Palestine) .