Iraq
Report: Iraqi Troops Advancing towards Fallujah Center From 3 Directions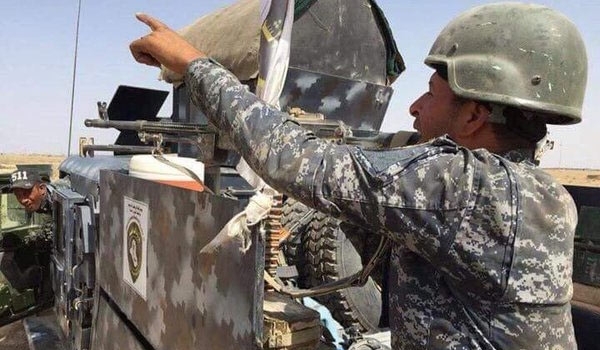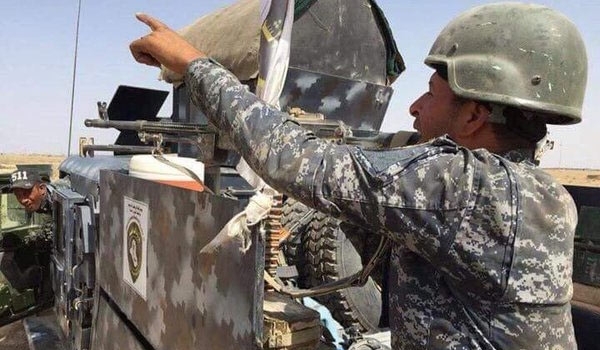 Iraq's joint military forces have advanced deep inside the city of Fallujah from Northern, Eastern and Southern directions after defusing the bombs planted by the ISIL, media reports said Tuesday.
The Iraqi army and volunteer forces (Hashd al-Shaabi) have recaptured most of the Fallujah city and they are continuing their further advances there, the Arabic-language Al-Mayadeen TV reported.
Scores of ISIL militants have been killed and wounded in tough battle with the Iraqi government forces.
On Monday, the Iraqi army continued its advances in Anbar province, and seized back several strategic facilities near the city of Fallujah.
The Iraqi army took full control of the water treatment facility and power plants near Fallujah dam.
The Iraqi government troops also won back a gas plant in al-Shohada neighborhood of Fallujah city.
On Sunday, Iraq's joint military forces made considerable advances in the Southern part of Fallujah city in Anbar province.
"The Iraqi army, federal police and counterterrorism troops have advanced from al-Shohada and Jabil regions towards the terrorists' last concentration centers in Southern Fallujah city," the Arabic-language al-Sumeria News quoted an unnamed security source in Anbar province as saying.
On May 22, the Iraqi joint forces comprising army, Federal police, counterterrorism forces, volunteer forces (Hash al-Shaabi) and Sunni tribal forces kicked off fresh military operations to win back the city of Fallujah.
On Saturday, the Iraqi government forces managed to seize back al-Saqlawiyah region to the North of Fallujah city as they continued to gain more ground in their military operations to retake the ISIL-held city of Fallujah.
The Iraqi joint forces are currently stationed in al-Shohada and Jabil regions.
Earlier, the Iraqi security forces killed 67 ISIL fighters in al-Saqlawiyah and advanced into the Center of Saqlawiyah from three directions, the Iraqi Federal Police Command announced.
"The Federal Police forces managed to kill 67 ISIL fighters, including eight foreign snipers during the liberation battles inside the Saqlawiyah, 20 km North of Fallujah," the Federal Police Command said in a statement.
"The security forces were also able to destroy 23 ISIL targets and advanced into the center of al-Saqlawiyah from three directions," the statement concluded.