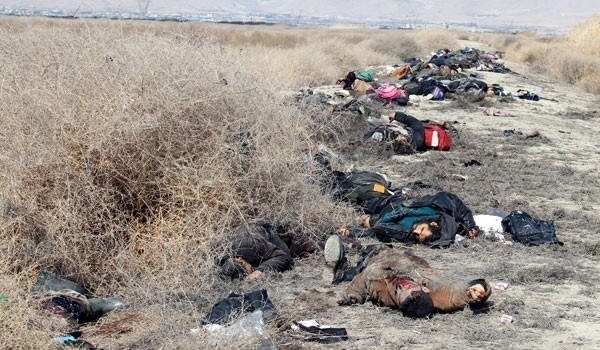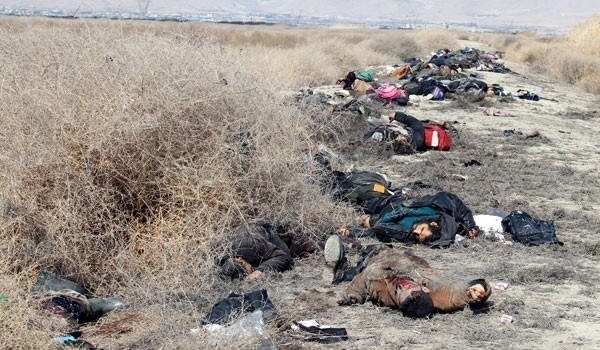 Senior Iraqi sources announced that the Arab country's security forces have Killed hundreds of militants of the Islamic State of Iraq and the Levant (ISIL) in heavy clashes with the terrorists in the western parts of the country since the start of November.
"A sum of 590 ISIL militants have been killed in November," Al-Akhbariya news agency quoted a senior Iraqi military official as saying.
The source noted that 167 of the slain ISIL terrorists had joined the fight from abroad as they bore non-Iraqi nationalities.
"An international team is studying the DNA of the bodies of 380 ISIL militants who have been killed in clashes with Iraqi security forces," he added.
The ISIL terrorists were killed in clashes with the Iraqi security forces in Al-Anbar and Salahuddin provinces and they were from 26 European and Asian countries.
The ISIL Takfiri terrorists currently control parts of Syria and Iraq. They have threatened all communities, including Shiites, Sunnis, Kurds, Christians, Ezadi Kurds and others, as they continue their atrocities in Iraq.
Senior Iraqi officials have blamed Saudi Arabia, Qatar, and some Persian Gulf Arab states for the growing terrorism in their country.
The ISIL has links with Saudi intelligence and is believed to be indirectly supported by the Israeli regime.