Syria
Report: New Pro-Saudi Terrorist Group Emerges in Syria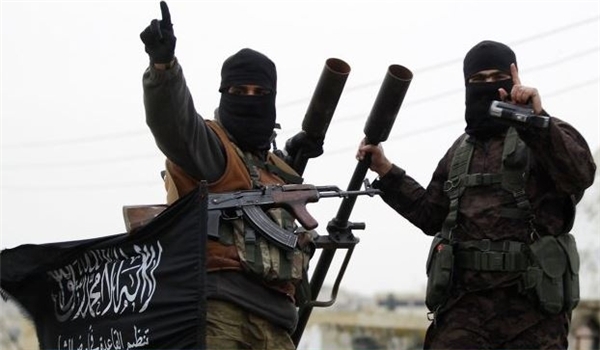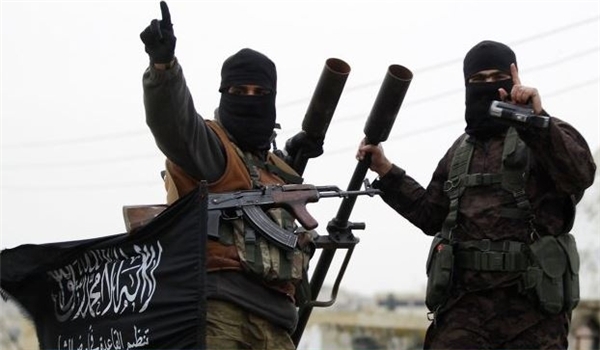 A new terrorist group which is affiliated to Saudi Arabia has emerged in Northern Syria, media reports said.
A sum of 150 militants from al-Jabour tribe which has close relations with the Saudi regime have formed a new terrorist group in Northern Syria and named their group 'Al-Moqavema al-Arabia to Counter Kurdistan's Democratic Union Party'.
They claimed that in their recent operation they have targeted and assassinated a commander of the Kurdish fighters in a suicide attack in Hasaka province.
The fresh terrorist fighters have also killed three other Kurdish fighters in their recent operations.
The main headquarters of the 'Al-Moqavema al-Arabia to Counter Kurdistan's Democratic Union Party' is in Turkey.
In a relevant development in mid-May, Jeish al-Islam Commander Mohammad Alouch disclosed that a new group will soon emerge in the Northern parts of Syria in a bid to unite the militant groups that have received heavy blows from the government in recent weeks.
Alouch claimed that the main reason behind formation of new terrorist groups is to change the balance of power in favor of the militants, the Arabic-language media outlets reported.
He said that the terrorists groups fighting against the Syrian army in Northern Syria are planning to become united in the near future.
The terrorists groups are trying to get united as the Syrian army and popular forces have made considerable advances in Northern Syria, specially Aleppo province.