Europe
Report: Russian and American military dolphins might face off this year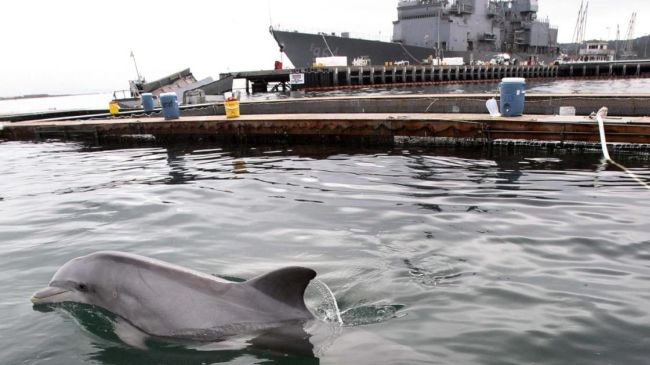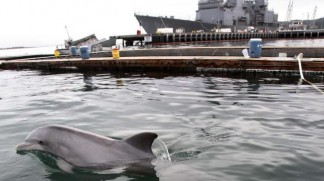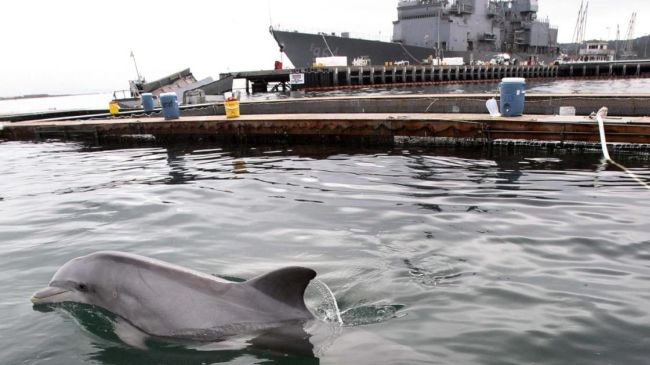 The tense East-West standoff in Ukraine could reach a new level of escalation: underwater. According to a report from the Russian newspaper Izvestia, the United States Navy's marine mammal unit will be deployed to the Black Sea this summer, where American dolphins and sea lions could find themselves nose-to-nose with their Russian counterparts.
The paper reports that according to a statement by Tom LaPuzza, spokesman for the US Navy's marine mammals program, twenty dolphins and ten sea lions will be in the Black Sea for one-to-two weeks this summer, conducting NATO exercises in a body of water that is traditionally been dominated by the Russian navy.
The dolphins will be testing a new anti-radar system, created to "disorientate enemy sonars", said LaPuzza. While the dolphins are doing that, the sea lions will be trained to "look for mines and naval divers." According to the paper, they also allegedly plan to test out new dolphin armor developed at the University of Hawaii. This will be NATO's first use of militarized sea creatures.
This trip could also mark the first meeting of Russian and American sea creatures. Russia and the United States are the only countries known to have militarized dolphins at this time. Crimean dolphins, which were owned by Ukraine before Russia recently acquired them, have trained in the Black Sea previously. Since Russia is revamping the Sevastopol dolphin training center, it is extremely likely the Black Sea will be home to both sea creature units at the same time this summer.
The United States Navy does not seem particularly concerned with the rival dolphins hanging out, even though the Russian program has been rather secretive about its plans: "We have no official data on the Russian center, and I cannot say how we assess the capabilities of your dolphins," says LaPuzza.
The United States dolphins and sea lions might be at a disadvantage, though. The American critters will be traveling several thousand miles from their home base in San Diego, to the naval ship in the Black Sea. The creatures will travel in special baths so they are as comfortable as possible. Dolphins (probably) don't get jet lag, but a several thousand mile trip will certainly be an adjustment. LaPuzza does note that "there is no cause for concern" in regards to the sea creatures travels, "as they are protected by the law on the protection of marine mammals."
The US creatures will also have to adjust to the new waters. The Black Sea has a salinity of about 17 percent, whereas the Pacific Ocean, regular home to the US dolphins, has a salinity of 35 percent. Additionally, the water temperature will be an adjustment. The Navy did not address whether the salinity or temperature will affect the sea lions and dolphins abilities to perform exercises. If the Russian and American dolphins do meet, at least NATO will be there to keep the peace. Unless, of course, the mammals decide to join forces and form their own navy instead. Wired