Middle East
Syria
Turkey
Report says Turkish Army Continues Replacing Locals with Terrorists in Northwestern Syria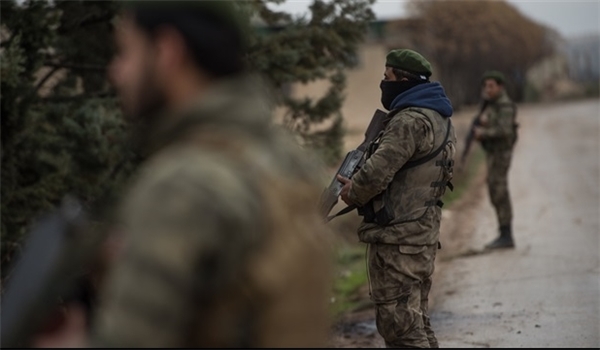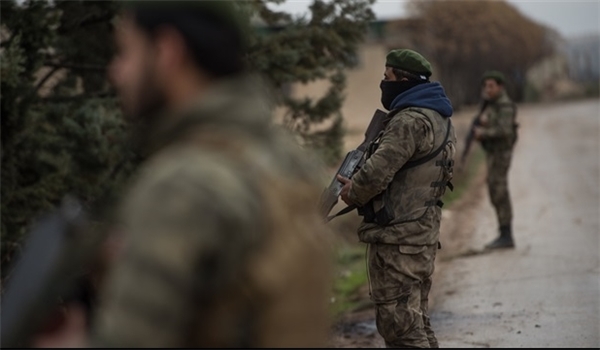 The Turkish Army continued sheltering hundreds of militants and their family members in a region in Northwestern Aleppo after the terrorist group left Eastern Ghouta and Eastern Qalamoun for Northern Syria a couple of days ago, a Kurdish media outlet reported on Sunday.
Hawar news reported that the Turkish troops and Ankara-backed militants expelled the entire residents of the village of Bar A'afa in Shera region in Afrin to pave the ground for settling the Eastern Ghouta terrorists in the region.
Hawar news further said that the Ankara forces plan to settle 1,700 militants and their family members who have left the town of al-Dumayr in Eastern Qalamoun in the houses of the locals who have been expelled from Jandaris region in Afrin.
The London-based pro-opposition Syrian Observatory for Human Rights (SOHR) confirmed on Monday that Faylaq al-Rahman Commander Abdul Naser Shamir and several more senior commanders of the terrorist group that had left Eastern Ghouta after sustaining heavy defeats in the fight with the Syrian Army have been relocated in Bolboleh region in the Northern countryside of the town of Afrin near border with Turkey.
The Turkish troops' move in replacing local population with the militant commanders has enraged the local residents.
In the meantime, over 150 families of Eastern Ghouta terrorists recently were settled in residential units in the town of Afrin after the Turkish troops prevented the local population from returning to their houses.
Faylaq al-Rahman is affiliated to the Al-Nusra Front that is backed by Turkey. Yet, the Turkey-backed militants have treated other militant groups like Jeish Al-Islam that are backed by Saudi Arabia differently, forcing them to surrender their weapons and stay in camps.