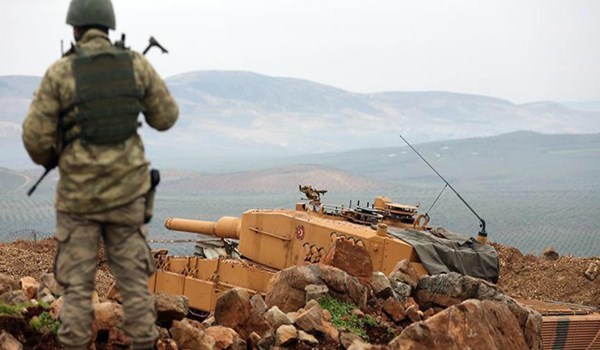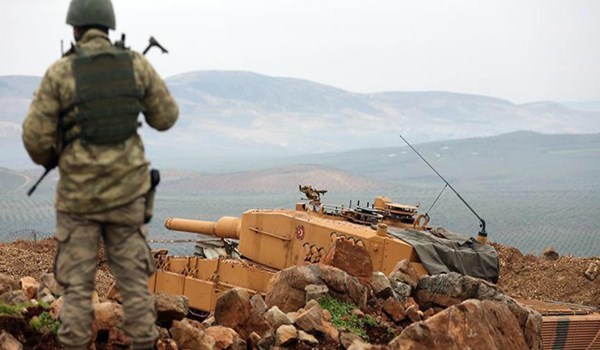 The Turkish troops and Ankara-backed militants are building military positions in gardens and farm in Afrin region in tandem with the occupying forces' recent moves against people in the region, local sources reported on Wednesday.
The sources said that the Turkey-backed militants have cut off olive trees in farms and are leveling ground by bulldozers in Homam and other regions.
The sources further said that the terrorists intend to create large areas in the region to set up military training camps and new bases.
Other sources said that Jeish al-Islam terrorists that once left their position in Eastern Ghouta for Northwestern Syria have built military bases in Afrin.
Terrorists in Afrin continue looting people's assets, blackmailing and kidnapping civilians.
The Kurdish-led People's Protection Units (YPG) claimed on Saturday that their forces killed 54 Turkish Army soldiers and Free Syrian Army (FSA) fighters in July.
According to the YPG's statement, their forces killed 23 Turkish Army soldiers, including 2 captains and a lieutenant, and 31 Free Syrian Army militants in the Afrin region in Northwestern Aleppo.
The YPG's report added that they lost eight fighters during their field operations inside the Afrin region.
Since losing the Afrin region in March 2018, the YPG has been continuously conducting hit-and-run attacks against the Free Syrian Army and Turkish military.
These hit-and-run attacks by the YPG have resulted in the death of several FSA fighters and Turkish Army soldiers in the Afrin region.