Syria
Report: Syrian Army Preparing in Hama Military Airport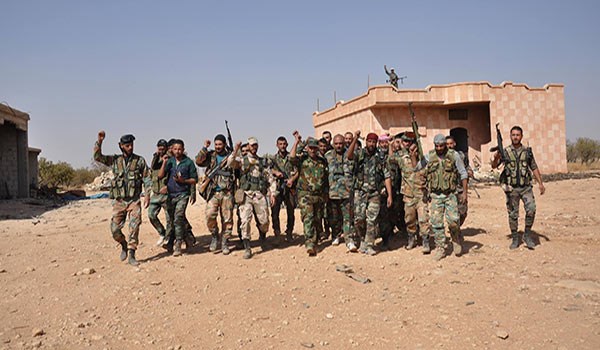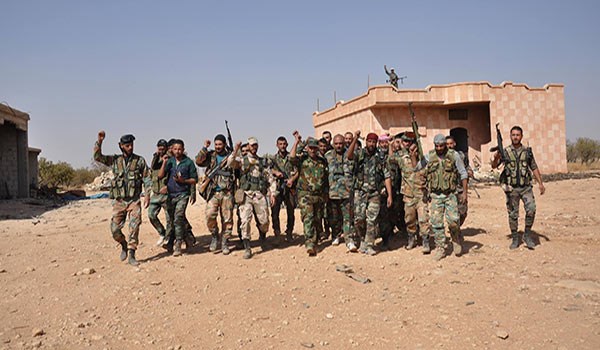 The Syrian army troops have fully prepared for imminent military operations in Idlib province, Arab media outlets reported.
The Damascus army is now on full alert in Hama military airport as the country's air intelligence officers are sent to the region, the Arabic-language Al-Nashra website said.
A large number of government troops and military hardware of the Syrian army have been dispatched to the Northern and Eastern fronts of Hama, Eastern Idlib, Southern Aleppo and Northern Lattakia. These forces are now in a state of alert.
Meantime, the terrorists have started digging trenches and channels and building bunkers along the contact lines with the Syrian army.
"The operations to liberate Idlib province will also cover some 10 percent of Lattakia province which is under the control of the terrorists," local sources said.
They said that after liberating the areas in Northern Lattakia, regions such as Jisr al-Shughour, Badama and Kabbani strategic hills will come under the Syrian army's fire.
In a relevant development on Saturday, the Syrian army launched heavy attacks on Tahrir al-Sham Hay'at (the Levant Liberation Board or the Al-Nusra Front) positions in Northern Hama, inflicting major losses on the terrorists.
The artillery and missile units shelled heavily the positions and movements of Tahrir al-Sham and other terrorist groups in al-Latamina and Ma'arkaba in Northern Hama, inflicting heavy casualties on the terrorists and damaging their military hardware.
Also last Thursday, the army forces targeted Tahrir al-Sham and other terrorist groups' moves and key bases in areas near the town of al-Latamina in Northern Hama, killing and wounding a number of them and destroying their weapons.
They also smashed one of the important positions of Tahrir al-Sham in the town of al-Khowein in Southern Idlib, killing all the militants inside, including two of their ringleaders named Rezwan Salih and Abdullatif Khalid al-Qadour.
Meantime, the army's artillery units attacked a large gathering of Tahrir al-Sham in areas near the town of Saraqib in Southern Idlib, destroying several military vehicles and killing and injuring a large number of terrorists.
Also, the Syrian army attacked militants' positions and moves in the town of Sakik in Southern Idlib, killing and wounding several terrorists.