Syria
Report: Terrorist Groups in Syria Recruiting Azeri Nationals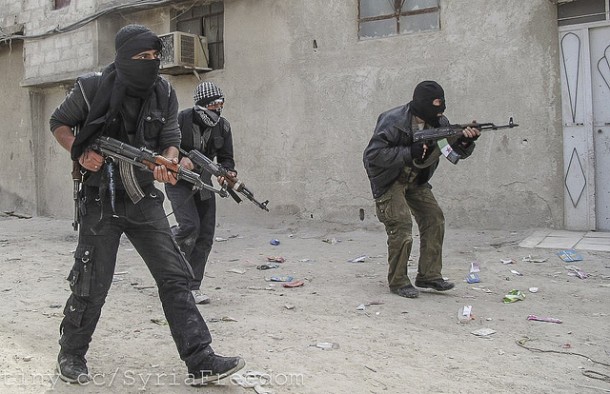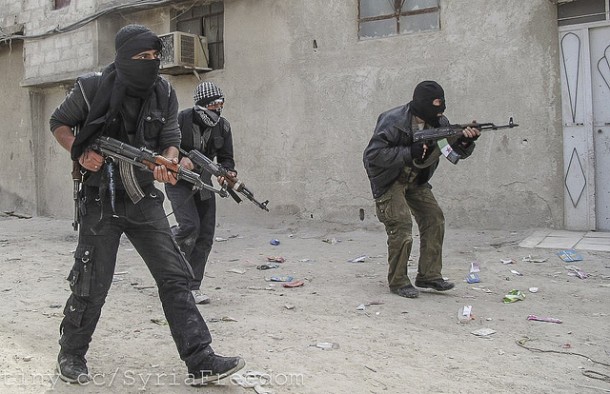 Terrorist groups are funneling Azeri nationals into Syria via Turkey to boost their terrorist attacks on Damascus, local media reports disclosed on Tuesday.
A report by Azeri ANS TV network unveiled shocking details on how extremist groups in Syria, including Takfiri and Wahhabi jihadists, are using different tactics to dispatch Azeri citizens from Azerbaijan's Northern cities of Zaqatala and Qusar to Turkey and then to Syria to conduct terrorist operations against the Syrian nation and government.
A majority of the people in the two regions, located near Azerbaijan's borders with the Russian Republic of Dagestan, are Sunni Muslims and extremist groups in Syria have rearranged their plans to recruit men from these two regions after people in the mainland gave a cold shoulder to the extremist groups' offer of the so-called Jihad in Syria.
"I am upset that my son has been sent to Syria by the Wahhabis. If he is to take part in any war, he would have been better off if he had been sent to Karabakh to fight against the Armenians and not the Syrian Muslims," the mother of a young Azeri who has been sent to Syria told ANS TV.
Similar media reports unveiled in March that militants from Russia's North Caucasus have joined terrorist groups in Syria.
While Moscow has been one of Assad's main protectors, members of an Islamist insurgency involved in daily clashes in Russia's predominantly Muslim North Caucasus and their compatriots have trickled into Syria to join the terrorists.
In a recently distributed video, Omar Abu al-Chechen urged fellow Muslims to support the 'jihad' against Syrian President Bashar al-Assad.
The video highlights the role militants from the volatile North Caucasus region now play in Syria's civil war, fighting a government that has been backed by Russia and staunchly protected by President Vladimir Putin.
Syrian rebels confirmed separately that he is in Syria and the leader of the brigade. His real name was not clear.