Featured
Report: US trained ISIL terrorists at secret Jordan base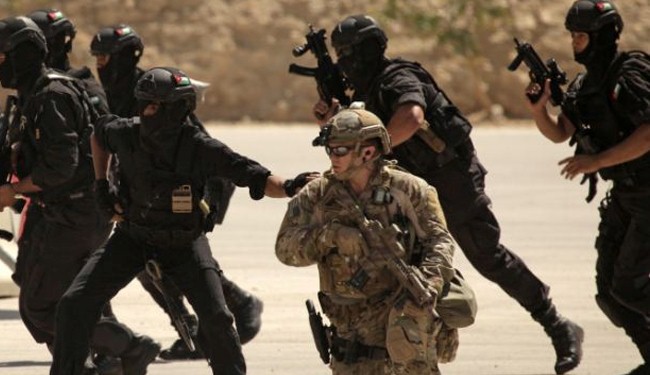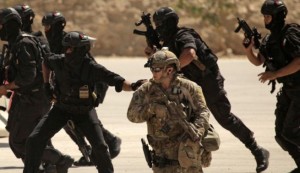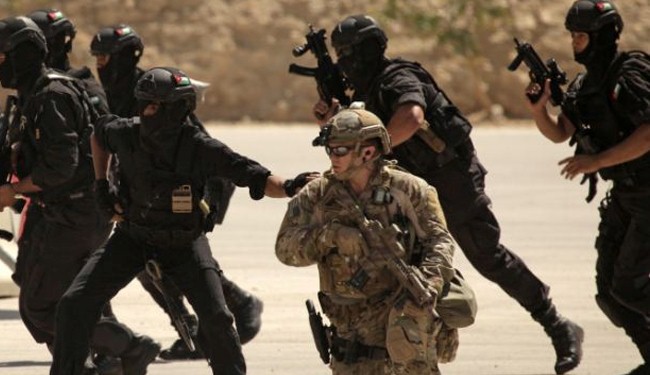 Members of the so-called Islamic State of Iraq and the Levant (ISIL) that have been conducting mass killings in Iraq in past days were trained in 2012 by US instructors working at a secret base in Jordan, a new report says.
According to a report by the WND, anonymous Jordanian officials said dozens of ISIL members were trained at the time as part of covert aid to the insurgents targeting the government of Syrian President Bashar al-Assad in Syria.
The Jordanian officials said all ISIL members who received US training to fight in Syria were first vetted for any links to extremist groups like al-Qaeda.
US, Turkey and Jordan have been running a training base for the militants in the Jordanian town of Safawi in the country's northern desert region for the Syrian war, according to media reports.
Last March, the German weekly Der Spiegel reported Americans were training Syria militants in Jordan.
Quoting what it said were training participants and organizers, Der Spiegel reported it was not clear whether the Americans worked for private firms or were with the US Army, but the magazine said some organizers wore uniforms.
The training in Jordan reportedly focused on use of anti-tank weaponry.
The German magazine reported some 200 men received the training over the previous three months amid US plans to train a total of 1,200 militants in two camps in the south and the east of Jordan.
Britain's Guardian newspaper also reported last March that US trainers were aiding militants in Jordan along with British and French instructors.
The Jordanian officials spoke to WND amid concern the sectarian violence in Iraq will spill over into their own country as well as into Syria.
ISIL previously posted a video on YouTube threatening to move on Jordan and "slaughter" King Abdullah.
WND reported last week that, according to Jordanian and Syrian regime sources, Saudi Arabia has been arming the ISIL and that the Saudis are a driving force in supporting the al-Qaeda-linked group.
The source told WND that at least one of the training camps of the group Iraq of the ISIL is in the vicinity of Incirlik Air Base near Adana, Turkey, where American personnel and equipment are located.
He called Obama "an accomplice" in the attacks that are threatening the Maliki government the US helped establish through the Iraq war.
The source said that after training in Turkey, thousands of ISIL militants went to Iraq by way of Syria to establish a caliphate.