Africa
Residents return to hometown in Nigeria to inspect damages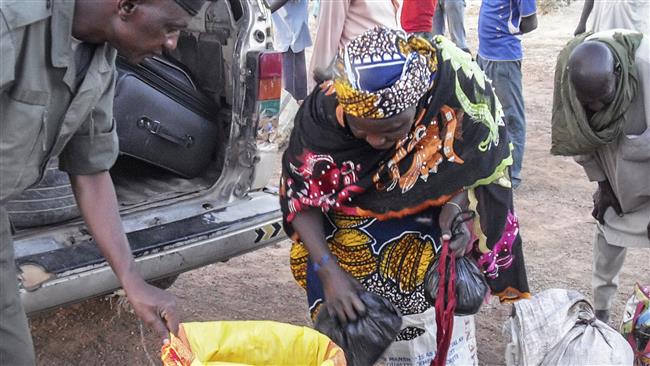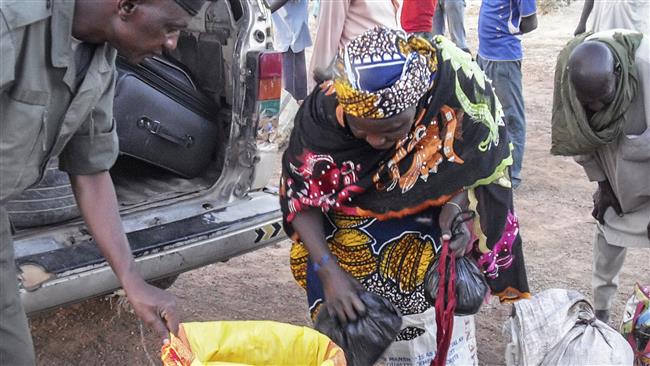 Scores of the residents of Gamboru in Nigeria's northeastern Borno State have returned to the newly-liberated city to inspect damages and decide whether they can permanently return.
People who had fled the town last year, crossed the border with Cameroon on Friday under military escort to inspect the devastation caused by the Takfiri Boko Haram group.
Gamboru was recaptured from Boko Haram earlier this month by Chadian troops, who have joined the recently-formed multinational force to fight against the militants.
Boko Haram had seized Gamboru in August last year, forcing thousands of its residents to flee across the border to the Cameroonian town of Fotokol, on the other bank of a river on the border between Cameroon and Nigeria.
"We met a ghost town strewn with burnt vehicles, destroyed buildings and emptied homes," said Kachalla Moduye, a former resident of Gamboru who had left the town after the Boko Haram attack, adding, "Many homes were burnt in the Boko Haram invasion and in the fighting to reclaim it by Chadian soldiers. Those that were spared were looted by Boko Haram in the five months they stayed in the town."
Gamboru has been under frequent attacks from the militants since 2009.
The recapturing of the town came during the first operation of the 8,700-strong force that Nigeria and its immediate neighbors, Niger, Chad, Cameroon and Benin, had pledged to create in early February in a bid to fight the Boko Haram militants.
Separately, as Chadian forces were conducting sweeping aerial and ground operations, the Boko Haram militants prevented hundreds of residents from leaving a dozen villages in the nearby Marte district who were heading west from Gamboru.
"They will not allow everyone to leave and threaten to kill anyone that attempts to flee," said Maji Zaram, a villager who made it to Fotokol.
Chad's army pushed deep inside the Nigerian territory for the first time this week and bombarded the town of Dikwa near Boko Haram's Sambisa Forest stronghold.
The Nigerian army also announced on Thursday that its fighter jets had bombarded Sambisa Forest and the nearby Gwoza. Boko Haram militants took control of Gwoza in June 2014 and set up their base in the town.
Nigeria's military also regained the control of the nearby town of Monguno earlier this week.
Boko Haram, whose name means "Western education is forbidden," says its goal is to overthrow the Nigerian government.
The violence fueled by Boko Haram militants, which started in 2009, has killed at least 13,000 people and rendered more than a million others homeless.