Palestine
Resistance attacks Israeli soldiers at Qalandiya checkpoint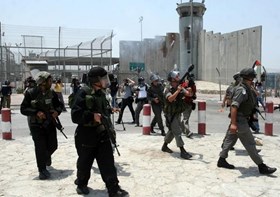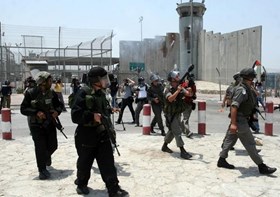 A Palestinian resistance fighter on Monday night opened fire at Qalandiya military checkpoint, north of Occupied Jerusalem.
The Hebrew news website 0404 said that at least one Palestinian armed man traded fire with Israeli soldiers at Qalandiya checkpoint and fled the scene.
Eyewitnesses said that large military reinforcements arrived at the checkpoint and launched a manhunt for the attacker in nearby areas.
The Palestinian resistance in the West Bank also carried out earlier on the same day a similar gunfire attack on Har Adar settlement in Qatna village, northwest of Jerusalem.
The Hebrew radio said that Palestinian gunmen opened fire at the settlement and withdrew from the area, which prompted the Israeli army to invade nearby areas in search for the attackers.
In another incident, the Israeli occupation forces (IOF) on the same day intensified their presence near Azzeituna checkpoint between Attur neighborhood and al-Eizariya town, east of Jerusalem, after Palestinian young men threw an explosive device and Molotov cocktails at them.