Palestine
Resistance fighter martyred, 3 injured in zionist regime raid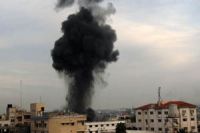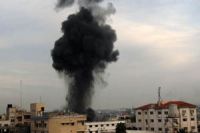 A Palestinian resistance fighter was martyred and three others were wounded on Monday night in an Israeli air raid on Beit Hanun town, north of the Gaza Strip.
Local sources said that a resistance fighter affiliated with the Quds Brigades, the armed wing of Islamic Jihad, was killed in the raid by an Israeli reconnaissance plane.
Dr. Ashraf Al-Qudra, the health ministry spokesman, told the PIC reporter that the raid targeted a group of citizens in Sikka street in Beit Hanun.
He said that 21-year-old Musab Al-Zanin was killed while three others were wounded and transferred to hospitals.