Iran
Middle East
Palestine
Resistance Forces near Israel's Bases Everywhere: IRGC Quds Force General
The new deputy commander of the Islamic Revolution Guards Corps (IRGC) Quds Force warned the Israeli regime that the resistance forces are in the proximity of its bases all over the world.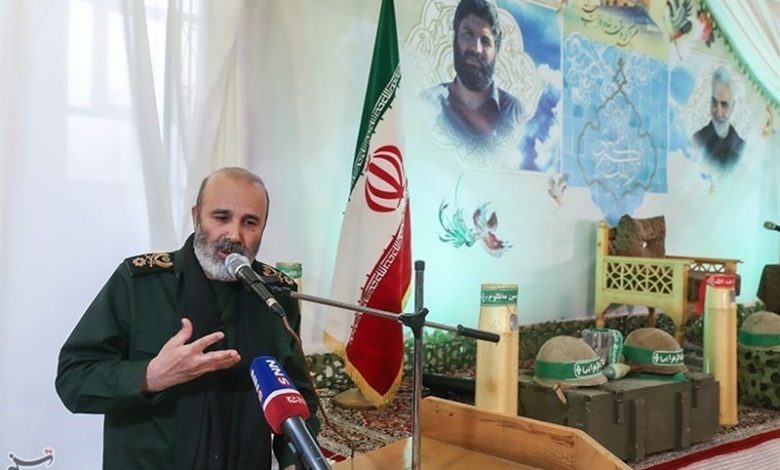 In an address to a conference, held in commemoration of his predecessor in Isfahan on Thursday, Brigadier General Mohammad Reza Fallahzadeh warned the "usurping Zionist regime" that the resistance groups are close to its bases all over the globe.
The resistance forces are pushing the Israeli regime closer to downfall in every moment, the commander added.
According to the remarks by Leader of the Islamic Revolution Ayatollah Seyed Ali Khamenei, the Zionist regime will not exist by the next 25 years, a number of which have already passed, he stated.
General Fallahzadeh also reaffirmed commitment to follow the path of his predecessor, General Mohammad Hejazi, who passed away on Sunday.
Upon approval by Ayatollah Khamenei, Brigadier General Fallahzadeh has been appointed as the new deputy commander of the IRGC Quds Force.